Ultimate Step-By-Step Guide To Sell Your Car Gold Coast
Ok, so you're looking to sell your car on the Gold Coast but not sure where to start. Well, we've packed this guide with everything you are going to need to know from how to sell, what not to do and the best areas to begin selling.
Don't stress. We can help you prepare your vehicle to ensure you are going to make a profitable and quick sale. 
We've got some information on the best places to sell (whether it's online or to a local car dealership) and of course some tips and tricks on how to sell your vehicle quickly so you can then buy the dream car you are looking for. 
Don't forget, one of the most reliable ways to sell a vehicle is to consider getting a pre purchase car inspection to any buyers can look through and feel comfortable with what they are getting. You can learn more about pre purchases here. 
Of course, you cannot legally sell your vehicle without a roadworthy certificate. You can find out how much a roadworthy certificate costs here.
Of course one huge factor to consider when you're selling your car is how long a roadworthy last's for. You need to make sure that you give yourself enough time before your certificate expires. 
Let's get into this, here's how to sell your vehicle on the Gold Coast…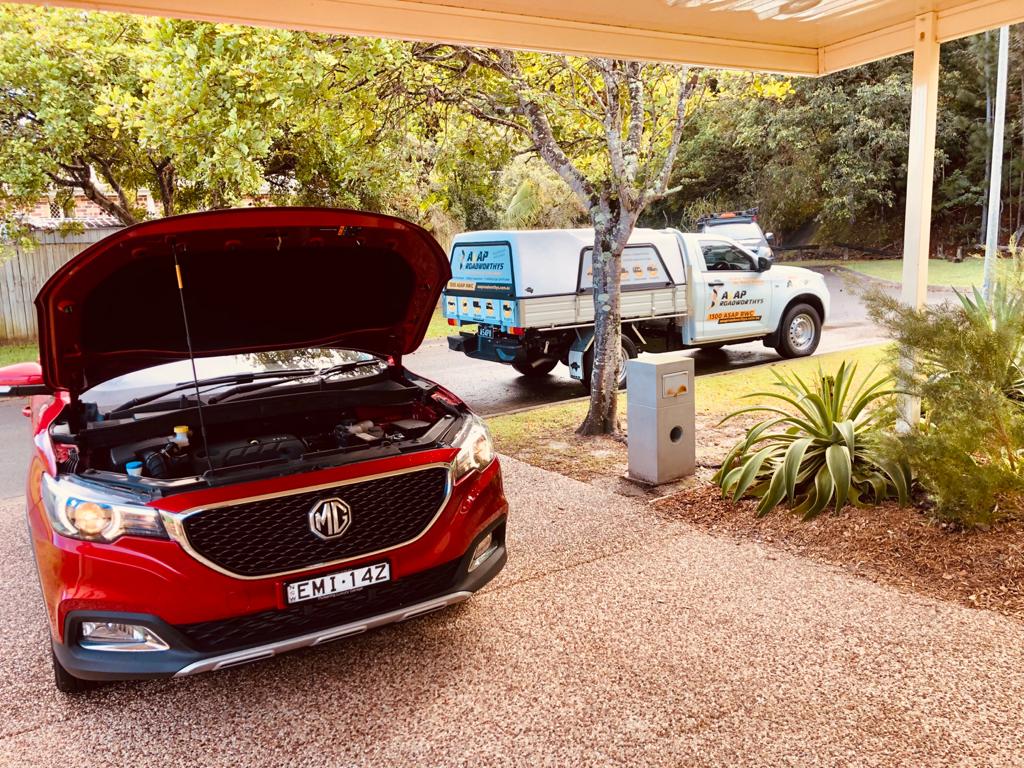 How To Prepare Your Car For Sale On The GC
Research and price your vehicle accordingly
Spend some time researching the used car market in the GC area. Before you invest any significant time or money, it's important to have a price in mind that you want to sell for. 
This will help you determine how much you're willing to invest in repairs, and how much time you want to allocate to the process of selling your car.
To determine a price for your vehicle, you can ask around, or use an online car value evaluation tool. Looking through online car marketplaces is also a good way of determining a ballpark for your asking price.
Compare your car's model, mileage, condition and age with other listings to determine roughly how much it is worth.
It's important when determining your asking price to strike a good balance. If you price your car too high, you won't see much interest. Too low, and you won't leave yourself much room to be negotiated down. 
An important factor to consider here is how fast you want to sell your car. If you don't have any particular time constraints, then perhaps you can afford to price your car higher and wait for a suitable buyer.
Take into consideration any extra costs. If you have spent money repairing your vehicle or changing the oil. 
Any money that you spent on a pre-purchase car inspection or a mobile roadworthy certificate should factor into your asking price.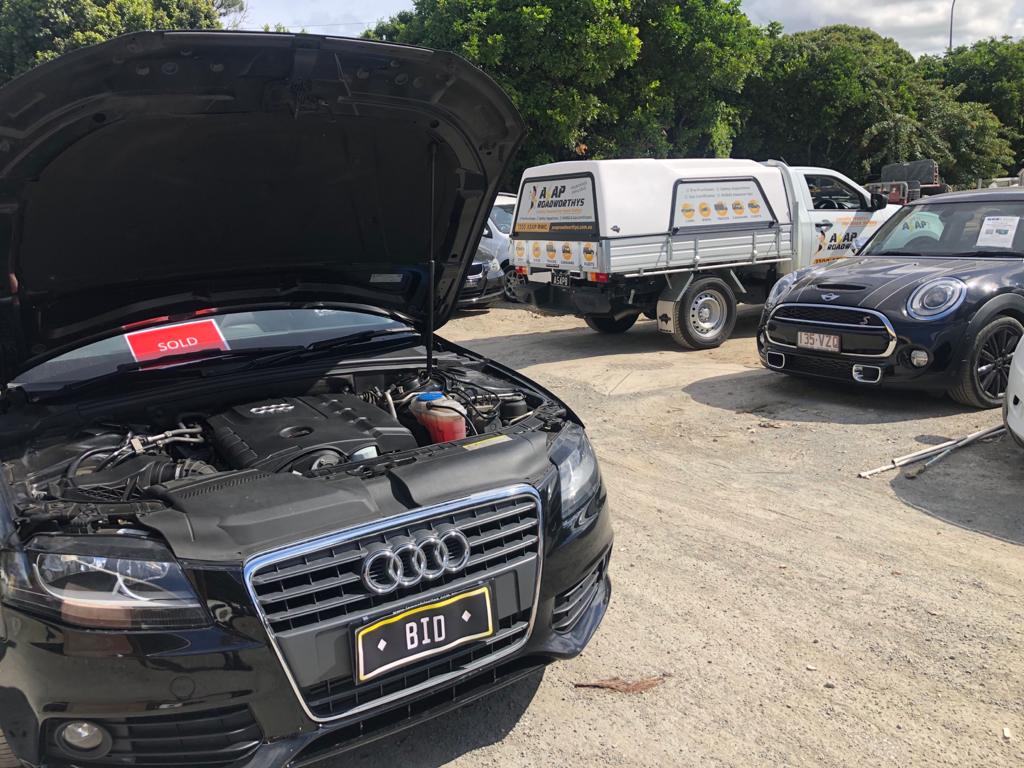 Make the car look and feel presentable
You should invest some time in making your car look presentable. To a potential buyer, how they perceive your car will directly impact how much they believe it to be worth. 
Remove any dirt on the exterior of the vehicle, as well as any odours or stains in the interior. Remember, to net the highest selling price possible, your car needs to be perceived as an enjoyable experience.
Please make sure there are no nasty smells in your car. Consider buying a car smell bomb or air fresheners to keep your vehicle smelling and feeling fresh when someone is test driving or looking around.
Remove any exterior scratches
If you have any, make sure you remove any exterior scratches. You can quickly do this using T-Cut or something similar. This can quickly maintain the value of your vehicle. Any scratches could be used as a driving force to bring the price down.  
You could invest in new floor mats or seat covers
One area that might help you make a quick sale is to invest a little into your vehicle. This means you purchase new floor mats or get some seat covers for your vehicle. You might also consider replacing any broken parts or areas of the vehicle to maintain the value.
Once your car is looking clean and presentable, you should take high quality photos to accompany any adverts you set live. 
These photos should cover all angles of the car, including the interior. Most modern smartphones will have more than adequate camera specifications for this, so it is not necessary to hire a professional.
If you are looking for a quick sale, you could consider getting a professional, however it might be a little bit more expensive. If you have any friends that are good at photography don't hesitate to ask them.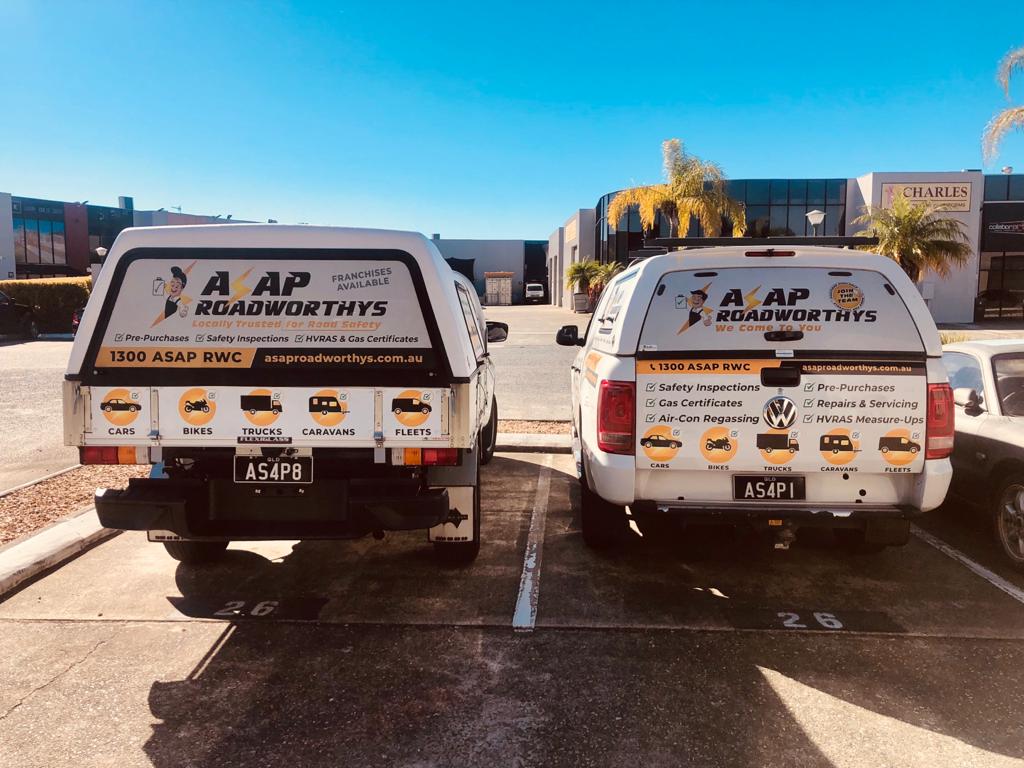 What Do You Need To Sell Your Car?
There are a few factors you should consider when selling your car on the gold coast. We're going to be going through all of them below. Make sure you take notes. We've created a list so it's easy for you to read.
Factors to consider when selling your car on the Gold Coast
To sell your car you should have the following:
The car's current vehicle registration certificate – to prove you are the rightful owner of the vehicle

A transfer of ownership form – this can be done online but you may require or want a hard copy

You will be required to provide a receipt to the buyer – this can be as simple as a piece of paper with the cost of the vehicle and your written signature, but we'd recommend using  a professional receipt pad or an online template

A

RWC (Roadworthy Certificate)

– by law, the vehicle's safety certificate needs to be on display during the selling process, this includes on any images you may use for online listings. Failure to produce a safety certificate will result in an on-the-spot fine.

An owners manual

A servicing logbook

If your vehicle has been fitted with a gas fitting or system, you will need to give the buyer a

gas inspection certificate

that is no more than 3 months old at the time you transfer registration
Not being able to provide any of the above during a sale could take value off your car. This is also where a pre-purchase car inspection is worth considering. 
You will also need to book in a roadworthy inspection, you can do that with us here. The same applies for a gas safety inspection, which you can book with us here. 
Just remember, a roadworthy lasts for 2 months or 2,000 km's. Make sure you've left enough time to sell your car before getting your inspection. 
PS. Don't worry about failing a roadworthy, you'll get 14 days to rectify the issues.
Transferring registration
During the sale of your registered vehicle, you will need to transfer registration to the new buyer. You can do this both in-person or online. Most of the responsibility and fees fall to the buyer, but you will need to cooperate in handing over the vehicle's safety certificate.
You will also need to complete and sign Part B of the Vehicle Registration Transfer Application (F3520). More details can be found on the Queensland Government transport website.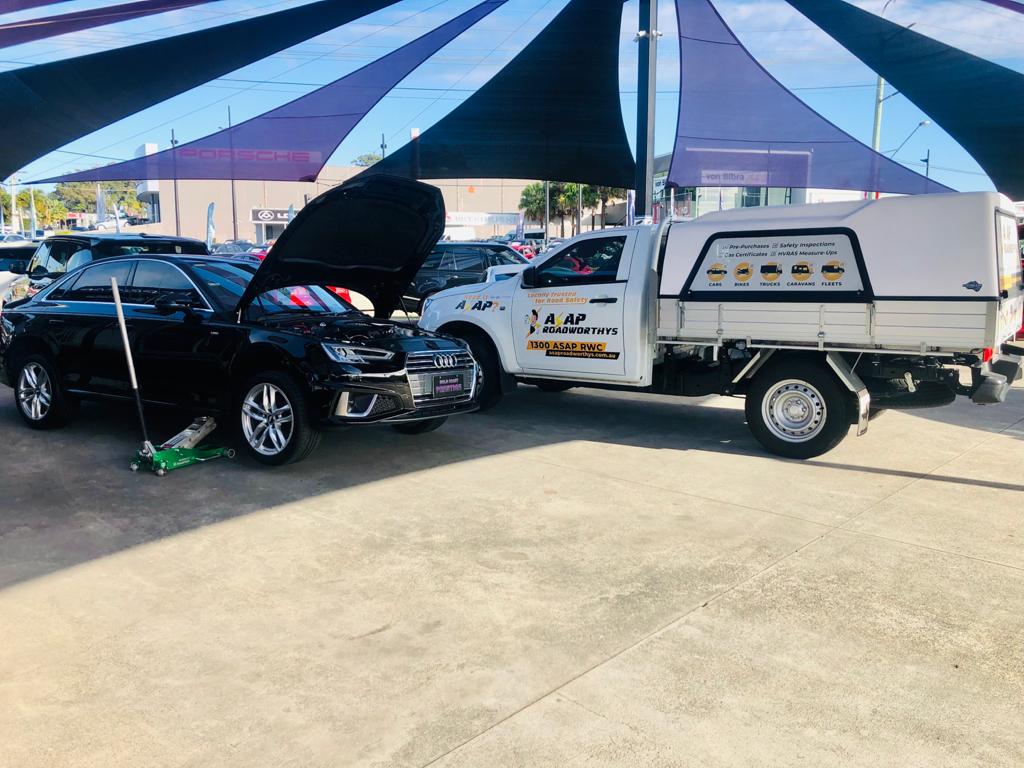 What Are The Best Ways To Sell Your Car On The Gold Coast?
Selling to a used car dealership may remove some of the hassle and time investment of selling your car. It could require less documentation and paperwork, and you won't need to take your own photos of the vehicle, but you will generally receive less for the sale.
One benefit of selling to a dealership is it may give you the chance to 'trade-in', which, if you're looking to buy a new car immediately, could net you a good deal.
However, generally you might get hammered down a bit on price. Remember, car dealers are salesmen and they don't really need your vehicle. This means they would only consider buying it if they get a seriously good price. 
Sell your car online through a marketplace website
Selling your car online is a simple, accessible option that is probably the most popular in today's world. It allows you complete control over your listing, but expect to take full responsibility during the sale. 
You will have to create an attractive listing and manage an inbox, where potential buyers will make offers and request to see your vehicle. We'd probably say this is one of the most popular (and arguably effective) way to sell your car Gold Coast. 
There are many online car marketplaces available to those living on the Gold Coast, the most popular being SellMyCarFast.com.au, carsales.com.au and sellmycar.com.au.
If you're looking to expedite the sale of your car, you can do that too for a fee. Most car marketplace websites offer the ability to pay to promote your advert higher in the search results, making your advert more prominent. 
This can be an ideal option if you find your vehicle is getting buried amongst other sellers listings. It really depends on how quickly you need to sell or if you can hold out for the right buyer. 
This is often the last resort for those looking to sell their car. If your car is in a poor state or does not have a significant resale value, selling to local car wreckers in the Gold Coast might be an option for you. 
You will likely not receive a significant amount for your vehicle, but you will get some cash into your pocket quickly, and there won't be a huge time investment involved. At least this way is quick and easy. There isn't much time spent managing inboxes or meeting people. 
If you're selling to wreckers, you won't require a roadworthy certificate as the car is being scrapped.  
Facebook marketplace & groups
One increasingly popular method of selling vehicles is to do so through Facebook. A few years ago, Facebook rolled out their Marketplace, which allows you to quickly list your car for sale in your local area. We're going to assume you already have a Facebook account, so getting your car listed is fast and stress free. 
One drawback of this method is that there are not many filters or options for searching for vehicles on the platform, but due to the wide accessibility of Facebook Marketplace, you can usually expect your listing to have a high number of views. 
There are also many local Facebook groups dedicated to car sales which you can find here, and your Facebook Marketplace listing can be shared to these groups for free. These groups are usually thousands strong, and many people who are in the market to buy a used vehicle check these groups daily.
Printing out flyers or posters might be considered an old-school method to sell your vehicle, but it could still give you a result if deployed correctly. Honestly, you can go pretty creative with this one and it is very cost effective as well. 
Provided the adverts look attractive and are placed in an area where relevant eyes will see it, it's quite possible you will receive a call from an interested passerby. You can also consider your local Coles or Woolies boards or even just sticking a poster on your car. 
Before attempting this however, you should request permission from your local authority, or take time to do the research and ensure that your placement of the adverts is legal and accepted.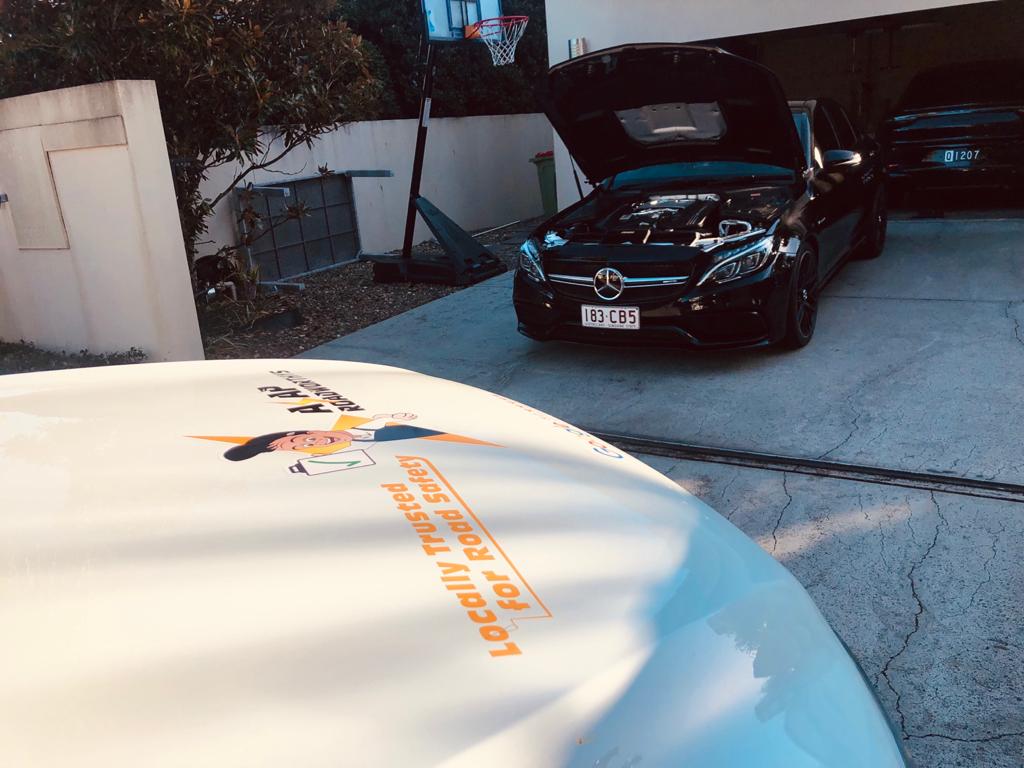 Fast-Track Hacks To Help You Sell Your Car Quickly
Pre Purchase a Car Inspection
A pre-purchase car inspection is a service usually undertaken by a buyer to evaluate the condition of a vehicle. It involves qualified examiners inspecting the vehicle for faults.
By purchasing this service yourself and presenting the results to a potential buyer, you can assure the buyer that your vehicle is in the condition you have described. This instantly gains the buyers trust and ensures that you will make a faster, more profitable sale. 
I suppose another easy way would be to get any friends or family who are mechanics to look over your vehicle. You can then get a list of any potential faults and go from them. Honesty is the best thing with buyers. 
If you're looking to get a pre purchase, feel free to book in with one of our Queensland approved car examiners here.
Get a roadworthy safety certificate
One of the first steps in preparing your car for sale is to get it professionally serviced. A vehicle that is in good running order will net you the best price possible. Having any proof of a recent car service can really help maximise your sales. 
Remember, when buyers evaluate your vehicle they will point out any flaws and use them to negotiate your asking price down. Eliminate the possibility of this by getting your car checked from top to bottom.
Ensure the essentials are in good working order
Once your car has been checked over, you should fix any essential repairs that may knock value off if not in good working order. 
Don't worry too much about minor cosmetic details or non-essential repairs – you don't want to spend more on repairs than the value you will add to the vehicle.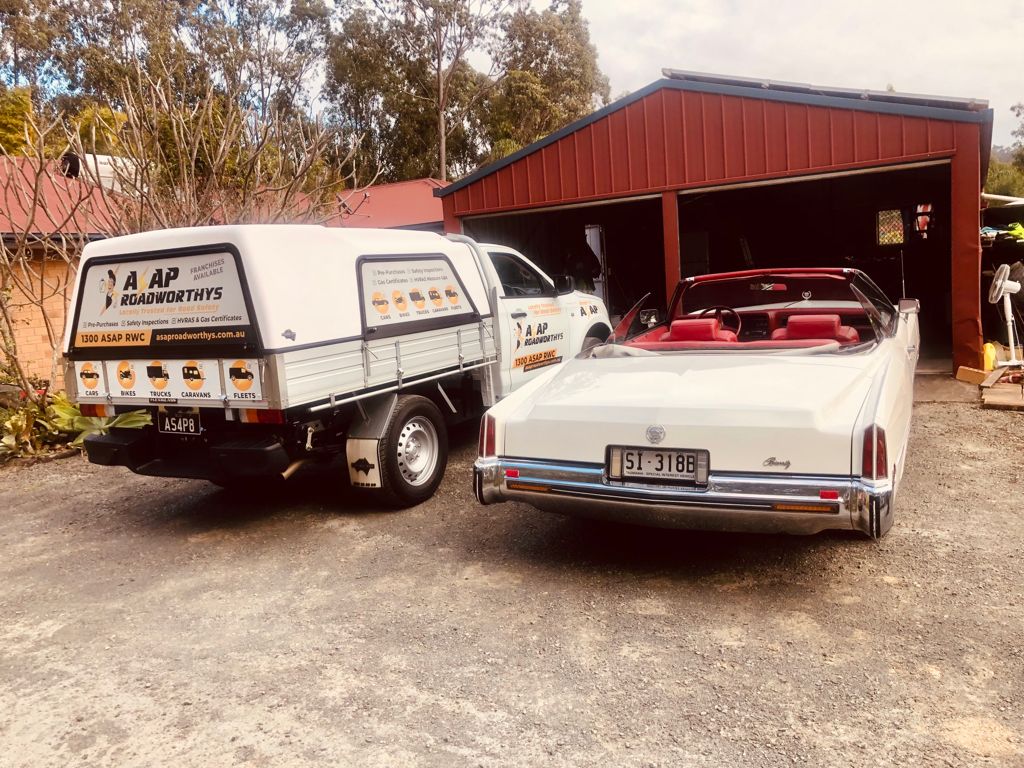 So if you're looking to sell your car on the Gold Coast make sure that you stick to these rules. Get yourself roadworthy, clean up your vehicle, go for a pre purchase inspection and we're confident you'll have no trouble selling your vehicle. 
You can try to advertise on 3rd party sites, Facebook or the old fashion flyer and poster ways. Either way, keep us posted in the comments below on how you do .
Anyone who has any suggestions or tips, please share with all of us in the comments below! 😁