Pre-Purchase Car Inspection: What Is It & How To Get One?
Making a wrong decision can seem like the worst day ever, especially when the decision cost you so much.
It is the same when you eventually buy a car only to discover that you had made the worst choice, and sadly enough, you had to pay a huge amount of your hard-earned money just to finance what would later become a nightmare to you.
As you advance in your life, you will surely need a car someday to make movement swift and seamless so that you can get a lot of things done within a short time without having to jump a commercial bus or taxi to take you from place to place.
So, if you are currently reading this piece of information right now based on your interest in buying a new car, I'm sure you don't want to make the mistake of the guy down the street who decided to rush into buying a car, and now has ended up buying someone else's problem 😣.
Guess what happened! He eventually got a lemon for thousands of dollars. Oooooops! So unfortunate, right? But many people are making the same mistakes every day, and I want to be sure you are not about to make the same mistake.
That is why I am here to provide you with all you need to know about pre-purchase car inspections. 
Now, if you are interested, don't hesitate to book in your pre purchase inspection with our fully qualified car examiners here. 
Pre purchase inspections are different to mobile roadworthy certificates, you can learn about them here. And of course if you have a caravan or so, you might need a gas certificate before you purchase this.
Let's get straight into everything you need to know about pre-purchase inspections…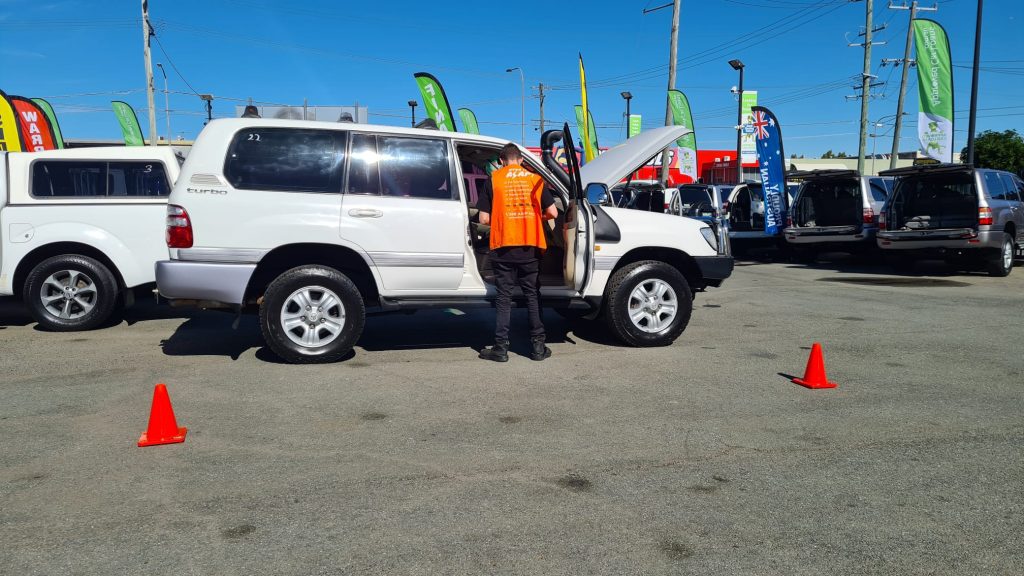 What Is A Pre-Purchase Car Inspection?
A pre-purchase car inspection is a well-detailed inspection conducted and a report presented by an expert auto mechanic (approved by the appropriate authority) about the quality, performance, value, and safety of a vehicle you propose to buy.
In the most simple terms, pre-purchase car inspection is a comprehensive report by a qualified examiner going into detail regarding the health, safety, quality and performance of a vehicle you are interested in buying or selling. 
Within this report (which may be written or digital) you will get pictures, explanations, detailed summaries and a chance to talk to the examiner and get their opinion. You can either be present at the inspection or you can leave it up to the experts and let us give you the rundown. 
Overall, pre purchase inspections give you the chance to qualify the vehicle before you commit to buying it. After all, you don't want to end up going to the garage in a month's time with your new car in bits. 
Especially for those who don't know much about cars… It's hard to see some issues without having a trained eye to look over things. 
Why Is A Pre Purchase Car Inspection Important?
Unfortunately, sometimes it does happen… The seller of a car doesn't always sell in your best interest. Everyone is out to make a living and as most of the sales representatives of some car dealerships are doing their best to ensure they make sales even if it's a loss for you. 
This means you need to be aware. Make sure that you know how to buy the best car and know information about what to look for. This is exactly where a pre purchase inspection comes in handy.
So, your only assurance that you will leave with the car you desire (in good quality) is when you rely on a professional who has been trained and approved to perform the vehicle pre-purchase examination on your behalf.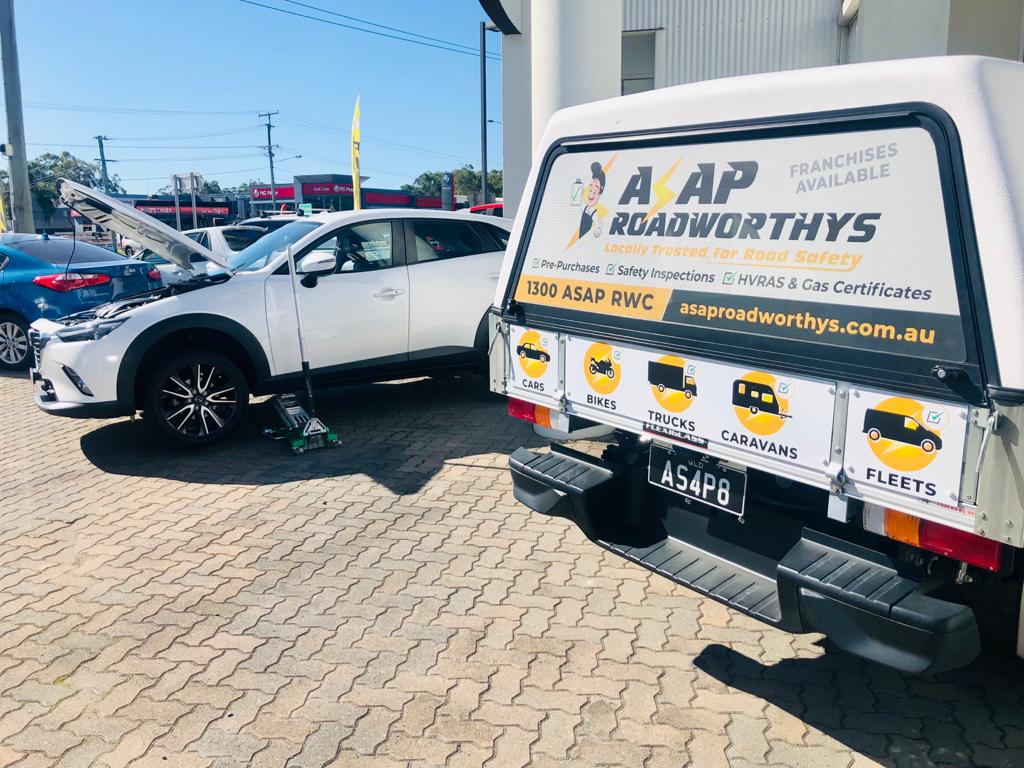 How Do Pre-purchase Car Inspections Work?
Pre purchase car inspections work through booking in your time slot and getting the inspector to come out and check through the car. If you are unavailable, the pre purchase car examiner will organise the best time with the seller to conduct the inspection. 
After this, the inspector will begin conducting the pre-purchase car inspection. They will go through a series of structured inspections to ensure they have not missed anything and always capture the clear representation of the car's health, safety, performance and quality. 
A pre-purchase inspection involves a critical check performed on different parts of a vehicle, including the; 
tyres/wheels

engine

gears

steering/suspension

dashboard

brakes

transmission

car's exterior (body) and interior

electrical components

HVAC

undercarriage

exhaust

In easier words, a pre-purchase car inspection is a comprehensive examination carried out on a car you intend to buy to identify any challenge and ascertain the car's safety, performance, value, and quality so that it aligns with exactly what you desire.
Most importantly, these days cars use a lot of computer systems so it's important to remember to do a computer diagnosis test to make sure that everything is running smoothly from the inside, which you can't see unless you test.
What Is Included In A Pre-purchase Car Inspection?
The following are the information included in a pre-purchase car inspection for your observation:
A comprehensive report about all findings concerning the car sent to you via email.

Photographs of the vehicle's engine bay, exterior, interior, wheels, and tyres.

Road test drive result

Summary/comment about every component tested.

Overall summarized comment.

One-on-one verbal report after completion of inspection to enable you to ask more questions for the sake of clarity.

Detailed

PPSR report

to supply you any current report about any reported write-off, stolen, security, and finance or insurance interest state of the car, initially referred to as REVS check.

Our team ensures that you get all your requests in the course of the inspection. Our professional inspectors always ensure to give you professional personal advice through phone call or a scheduled meeting, to enlighten you about the car you propose to buy on whether you should go ahead or not.
This is exactly what you should expect from a pre purchase car inspection. Of course, if you are paying for it, you want to get an above average service. Anyone who is offering anything less should be reconsidered…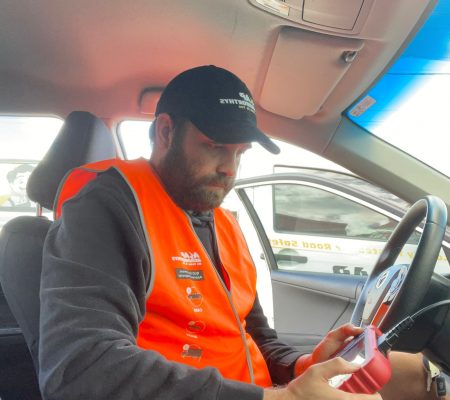 What Are the Benefits When You Invest In A Car Inspection?
You may be wondering, "Is getting a pre-purchase inspection worth it?" "Am I not just going to waste my time and money booking a pre-purchase inspection?"
Well, maybe I should rephrase the contemplations by asking, "Would you prefer to buy a lemon for your dream car?" "Will the cost of the pre-purchase inspection be able to fix your car? Suppose you buy a car that requires extra thousands of dollars to fix them?"
As the saying goes, "What is worth doing is worth doing well." So, let's take a look at some of the benefits of investing your time and money in a car pre-purchase inspection.
A pre purchase car inspection lets you know about any underlying issues
With all the information coming from your pre purchase inspection report you will clearly be able to see if there are any underlying issues with your dream vehicle.  Now you can make a confident and logical decision on whether or not you would like to purchase this vehicle or not.
In even more simple terms, you know whether or not you're going to be buying a quality vehicle that's going to last, or end up with someone else's problem that might leave you out of pocket in the next few months to come.
Save yourself the cost and stress of continuous repairs
If you fall victim to a desperate seller, you may end up buying a car that will drain your funds until you spend your Christmas vacation fund to fix a problem that won't stop gulping your hard-earned money. A pre-purchase inspection helps you identify a car with such an issue so that you don't buy them and later go broke.
Basically, save yourself thousands in potential repairs from a car that you buy that breaks down on your because it has underlying issues. End story is that pre purchases can save you a lot of money.
Make a risk-free confident buying decision
It doesn't matter whether it is your first time; you don't have to learn to identify a great car by first buying a lemon. We help you buy the right car even if it is your first attempt to buy a new car.
This can also apply to sellers. You will be able to sell your vehicle quicker and get more money from it. Buyers will have added confidence when you show them a certified pre purchase car inspection certificate.
Learn what to look for when buying a car
After a pre-purchase inspection of two or more cars on your behalf before you buy them, you will soon become a professional inspector on your own. After that, you can help your family and friends spot a great car from a bad one. 
It's a great skill to have and of course, you'll be an expert within time. Make sure that you are present at the pre purchase inspections to gain the most knowledge from them.
The pre purchase inspectors can also give you a good idea on whether or not this vehicle is likely to pass it's road safety inspection.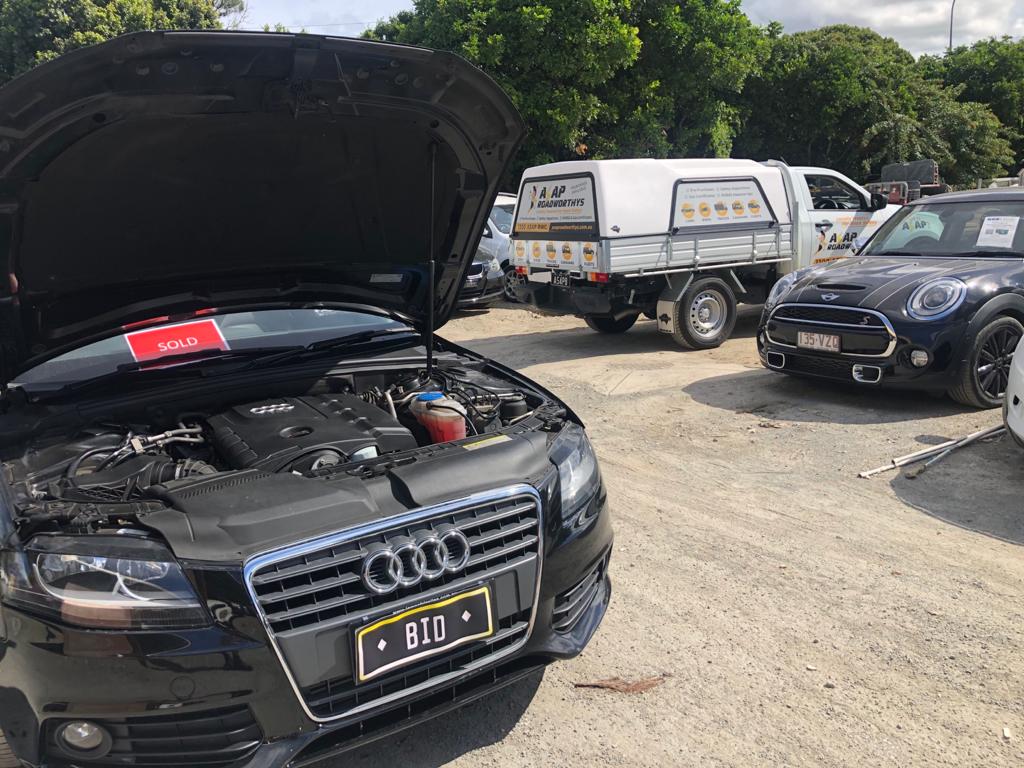 You can get a pre purchase inspection from a wide range of places across the Gold Coast, Brisbane and Sunshine Coast. However, make sure that you are checking review. 
There are a lot of cowboy mechanics around who are looking for a quick payday. Just make sure they are a legit company who have experience. 
Again, always check to make sure they are using Queensland Gov approved inspectors and examiners. 
Don't forget, if you are buying or selling a vehicle they will need a valid roadworthy certificate. You can find out how long they're valid for here. 
You can book online and make sure you check whats included in your pre purchase package. 
Let us know your thoughts about pre purchase inspections in the comments below 😁.