Mobile Roadworthy
Mermaid Waters
Get it looked over by professional and reliable approved examiners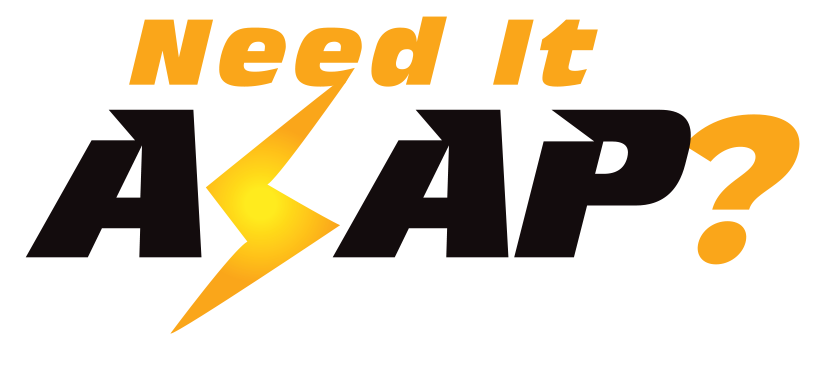 Book a Time & Date Online in 60 Seconds
Ready for your roadworthy safety inspection? Great! pick a time and date that suits you best and we'll come to you, at home, or at work!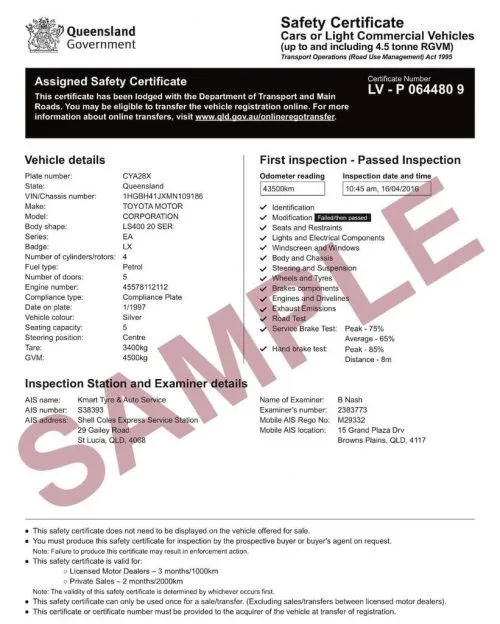 Why is a roadworthy safety certificate essential for Australian road safety?
Roadworthy certification is vital when looking to buy or sell a vehicle of any kind. It is a process that may seem like just a piece of paper. However, it is of the highest importance when ensuring the safety of yourself, your loved ones and others utilising Australian roads. At ASAP Roadworthys, your time is valuable to us! Which is why we make the essential process of obtaining a mobile roadworthy certificate simple by coming to you.
What does a RWC safety certificate cover?
During our mobile roadworthy inspection, we dive deep into the condition and functionality of your vehicle including but not limited to the inspection of:
Tyres • Brakes • Steering • Suspension • Body Rust / Damage • Windscreen • Lights • Interior and more! Covering a wide range of vehicles including:
Official forms and resources from the Queensland Government Department of Transport and Main Roads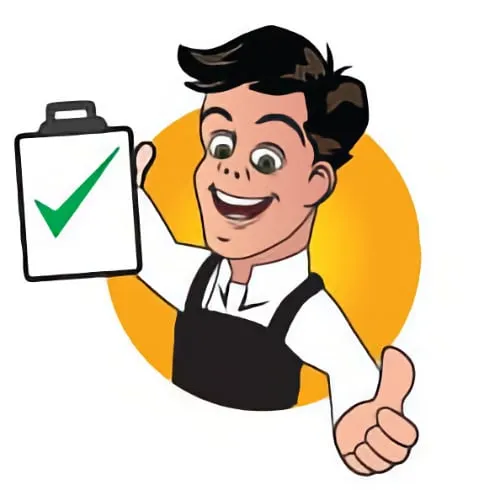 We are available seven days a week, attending the most convenient location that suits you while providing efficient and effective inspections, evaluations and certifications.
Benefits of a Roadworthy Safety Certificate Mermaid Waters (RWC)
Obtaining a mobile roadworthy certificate Mermaid Waters is not only required by law, but it also offers a wide range of benefits.
These benefits include but are not limited to:
Increasing your number of potential buyers
Allowing you to safely and legally operate a vehicle on Australian roads
Why Choose ASAP Roadworthys?
At ASAP Roadworthys, we have been proudly servicing the residents of Mermaid Waters, Queensland and its surrounds for many years.
Our highly trained, expert mechanics are passionate about and dedicated to providing a convenient, fast service and a one-of-a-kind experience.
We have one goal in mind – that you, your loved ones and other road users, are safe! Our attention to detail and meticulous inspections are industry leading and set us apart from the rest.
As promised in our name, we will get the job done ASAP, and make sure it's done right, so you can be out on the road in a certified safe vehicle worthy for the road, in no time at all. We won't just meet your expectations; we strive to exceed them, every time!
Whether you are looking to buy, sell or register a vehicle, having a current roadworthy certificate is a necessity. Our mechanics are experts in all aspects of mobile roadworthy certificates Mermaid Waters. We take great pride and responsibility in every inspection we complete, and our reputation speaks for itself!
You will have the confidence and peace of mind that you are always in the most capable hands with ASAP Roadworthys.
Sit back, relax, and trust in our reliable team to come to your Mermaid Waters home or office and take care of all your roadworthy certificate needs.
Find out more from ASAP Roadworthys
If you are looking for a fast and convenient mobile roadworthy Mermaid Waters locals love and trust – look no further than ASAP Roadworthys.
Contact one of our knowledgeable team members today and find out how we can get you on the road safely, today!
When do you need a Safety Certificate?
Your registered light vehicle is offered for sale in Queensland
Transferring registration to a new owner
Transferring to a QLD registration from another state/territory
Re-registering an unregistered vehicle
Why do I need a Safety Certificate?
The Safety Certificate is designed to keep vehicles that are on the road safe to avoid accidents caused by un-roadworthy and defective vehicles. This offers the buyer protection when purchasing that the vehicle meets the minimum safety standards.
How long are safety certificates current for?
A Safety Certificate will take approximately 30-45 minutes.
At the completion of the inspection, a detailed report will be issued and emailed to you. If the vehicle fails the safety inspection, you have 14 days to rectify the problem and call us back out for a re-inspection.
Licensed motor dealers: Certificates are valid for 3 months or 1000km (whichever comes first) from the date of issue.
All other sellers: Certificates are valid for 2 months or 2000km (whichever comes first) from the date of issue.
Quality Of Service: At ASAP Roadworthy, quality of service delivery is very important to us. We assure our clients that our team consists of seasoned experts who have the appropriate skills to inspect your car, trailer, motorbike or other vehicle. Not only are we confident of our ability to provide great service to all our customers, we are also mobile roadworthy Mermaid Waters experts; we will come to you at your convenience. Our culture of excellence has played an important role in expanding our platform to be the most reliable mobile Roadworthy experts in Mermaid Waters. Our customers' safety and satisfaction is important to us.
Our Coverage: Obtaining your Mermaid Waters roadworthy certificate is overly important for a number of reasons as discussed earlier. And for this reason, it's important that you hire competent hands for the process. Our Mobile Roadworthy experts in Mermaid Waters don't just issue a safety certificate after a superficial inspection of your vehicle. We do a thorough inspection, appropriate evaluation before certification can be possible. In instances where the car, motorbike, trailer or caravan fails to meet the safety standard, you will be told the problems to fix which will make you eligible for a safety certificate. This process is important for all because it ensures that vehicles driving around roads in Mermaid Waters and surrounding areas are roadworthy.
Convenience: Another outstanding reason why our clients like to work with us is the convenience of using our service. We are mobile roadworthy experts servicing Mermaid Waters and surrounding areas. We are available every day of the week, and you don't have to move from the comfort of your home or workplace to be able to access our top class service. Whenever and wherever you need us, rest assured that we will meet you for the inspection, evaluation and certification of your vehicle. Regardless of your purpose (buying, selling or registration), understand that it is important that the vehicle meets the minimum safety standard. We have got you covered.
Reputation: Our google rating further reinforces our assertion of being the best mobile roadworthy experts in Mermaid Waters for your vehicles. Our customers have positive things to say about our service due to the diligence with which we dispense our functions. We are confident that you will have positive things to say about us too.