HVRAS: Heavy Vehicle Registration Assessment Scheme
Well then Aussie truckies. This is one for you. HVRAS, also known as a heavy vehicle registration assessment scheme. I'm sure you've heard about it, but you might want to know a little bit more information on what it's all about. 
Of course, if you're new to truck driving or driving with trailers you will need to start from the beginning and find out exactly what a HVRAS is and why you need one. 
So, let's run through everything that you will need to know when it comes to getting a HVRAS inspection from what to expect to when the best time is to get one. 
Don't confuse HVRAS inspections to roadworthy inspections as these are similar but two different things. We will go through all the information shortly. 
There are also some areas we've suggested to avoid to ensure that you are getting a genuine, high quality HVRAS inspector and not some cowboy trying to rip you off. So, definitely make sure you give this part a read… 
Either way, if you are a truck driver and you are in need of your HVRAS certificate, feel free to book in with our specialist team here. We have serviced 1000's of light and heavy vehicles across Queensland.
Ok, we'll stop blabbering about us and get right into things. Here's everything you need to know about HVRAS inspections.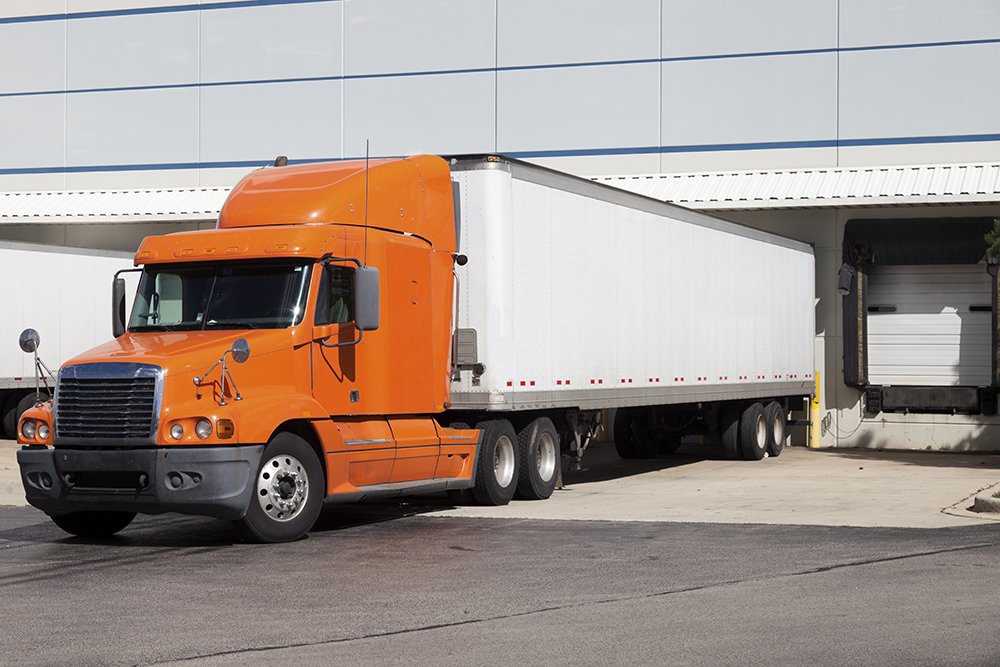 A HVRAS (Heavy Vehicle Registration Assessment Scheme) is just an assessment of your heavy vehicle to see if it fits size and weight regulations. The assessment was introduced by the Queensland government. 
Now, in Queensland the assessment needs to be done in order for you to register heavy vehicles and trailers. It's worth mentioning that this assessment is different from the safety inspection certificate.
There are some real benefits to getting a HVRAS done (of course, aside from the regulatory requirements).
Some of the benefits of getting a HVRAS done include:
Increasing your number of potential buyers if you choose to sell your vehicle

Allowing you to safely and legally operate a vehicle on Australian roads

Required for documentation transfer of a car into another party's name

Peace of mind of legal compliance

You'll need a HVRAS done if you're driving a vehicle weighing more than 4.5 tonnes or pulling a trailer weighing more than 750kg. 
There are some other scenarios where you will also require it:
If your vehicle has been unregistered for over 90 days in QLD

If your vehicle requires interstate transfer (i.e. transferring to Queensland registration)

If your vehicle has had any modifications carried out
The HVRAS scheme is essentially an evaluation of your heavy vehicle to ensure that it complies with regulations surrounding dimensional limitations, carriage load, vehicle identifiers and tyres.
Getting a HVRAS done is simple and easy. An certified expert inspector will come to you and evaluate your vehicle. You won't need to waste any of your valuable time. Most HVRAS inspectors will come to you on the same day. 
You simply need to book online and choose a time and date that suits you best. The inspectors will arrive and begin the examination. You can be present if you like, but we understand how busy truckies are so it's not required.
Where Can You Get Your HVRAS Done?
You can get your HVRAS done with any reputable vehicle servicing business. You should check prior to getting a HVRAS that the business has an accredited person for the job. One thing to be careful of are mobile mechanics offering a super cheap price. 
They might provide a very low cost inspection but then purposely fail you on some high profit areas. They will then offer to fix these issues for an extremely inflated price. This is not needed and could end up costing you more than is required. 
Here at ASAP Roadworthys we have accredited inspectors for the job, and a great track record as a reputable company here in Queensland. Here's a car safety checklist to keep you ahead of the game as well.
Things To Avoid When Choosing Your HVRAS Inspector
When choosing your HVRAS inspector you need to do your due diligence. This is because the number of cowboys is on the rise. Cowboys and cheap assessments have been known to purposely fail you on examination, and then charge you even more to 'fix' your vehicle.
To avoid these cowboys, you should look for a company with an established presence online. A quick check online for active social media pages and 5-star Google reviews can rule out a lot of frauds. 
However this is not fool-proof. You should still check the register for approved HVRAS inspectors before you pay anyone to conduct the inspection. This way you are ensuring you are getting a legit and high quality HVRAS inspection. 
Watch out, they are about and looking to cash in… We're raising the industry standards by ensuring all of our inspectors are fully qualified and you are aware of the payments required.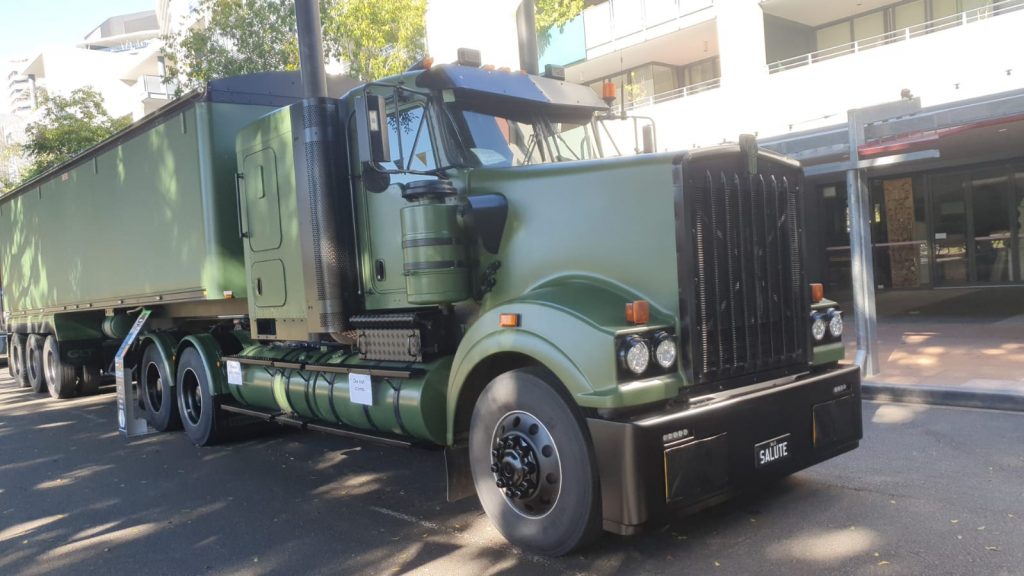 Most Common Areas That People Fail Their HVRAS On
Being aware of the most common areas people fail their HVRAS on can help you get it right and ensure smooth sailing the first time.
The condition of tyres on your vehicle have to comply with the regulations set by your state. One example of a nationwide regulation is for tyres to have treads measuring at least 1.5mm in order for a vehicle to be considered roadworthy.
So, make sure that before your HVRAS you have checked over your tyres. If the tread is below 1.5mm or your wheel alignment is off, get it fixed before the inspection to ensure you don't waste any money.
Another common reason why people fail their HVRAS is because their vehicle is simply loaded too heavy. Fortunately, this is a simple fix. You will just need to cut some weight from your load and ensure the safety of your carriage. 
Make sure that you know that your load is not too heavy before booking your HVRAS inspection to ensure you don't lose out on time and money getting failed.
Dimensions exceeding government limitations
Double check that your dimensions are not exceeding the government set limitations. This includes how far your vehicle is from the ground and how large your carriage is for the contents. Check out the link below to find out more.
The National Heavy Vehicle Regulator has put out a set of guidelines to help drivers ensure their heavy vehicle is legal to drive. You can find the full details here. Basically, the following:
The width of the heavy vehicle needs to be no more than 2.5 metres

The height of the heavy vehicle needs to be no more than 4.3 metres
Unless :
– It is a vehicle built for the carrying of cattle, pigs, horse or sheep
– It is a vehicle with at least 2 decks for carrying other vehicles
– It is a double decker bus (in which case the limit is 4.4 metres)
A HVRAS is needed when your heavy vehicle weighs over 4.5 tonnes, or when your trailer meets or exceeds 750KG in weight. As mentioned above, there are other scenarios where it will be required.
If your vehicle has been unregistered for over 90 days in QLD

If your vehicle requires interstate transfer (i.e. transferring to Queensland registration)

If your vehicle has had any modifications carried out


You should always book your HVRAS inspection in advance to allow any time in case your heavy vehicle does not pass. This means you can rectify the issue quickly and get back on the road in no time. Being a truckie, it's important to minimise your time spent off the road.
Well there you have it! The Heavy Vehicle Assessment Registration Scheme really isn't that complicated. In a nutshell it's just a comprehensive assessment of your heavy vehicle to ensure it is safe and legal to drive on our lovely roads here in Queensland.
Honestly, it's just to ensure you as truck drivers are safe on the road. And of course, ensuring other truck drivers are safe so they don't put you at risk in any way. These HVRAS inspections are simply in place for safety on the roads.

If you need your HVRAS done then give us a call! One of our friendly, approved HVRAS inspectors can come right out to you and make the whole thing a breeze. With over 45,000 happy customers across Australia you know you'll be in good hands!