How To Sell A Car In 2021
Oh my god, there's my dream car for sale… But I already have mine? I HAVE to sell it and buy that one. Guilty, I seem to have a habit of doing this 😆. Maybe I just sell my car far too much? 
Regardless, every car owner in their lives will get to the point where they are looking to sell their car. Right now, this must be you. If it's your first time, don't worry. I know it can seem daunting, but it's easier than you think and very rewarding in the end. 
Since we have such an extensive amount of experience and knowledge helping people sell their cars, we thought it would only be right to share it with you so you can maximise your sales..
Even if you are an experienced car seller, you still may be able to pick up a trick or two to get some extra cash for your car, or even better… a quicker sale.
Look no further, we're going to take you through the journey you need step by step on how to sell your car in 2021, fast and for good money. 
We've even given you tips on how to negotiate and how to prepare your car for sale… We're good aren't we 😁. Make sure you have your roadworthy certificate thats for sure! (If you don't know what a roadworthy is, find out here).
Oh, don't forget once you have your car… you need to make sure you care for it! So we've also created an awesome guide on how to care for your car here, feel free to read.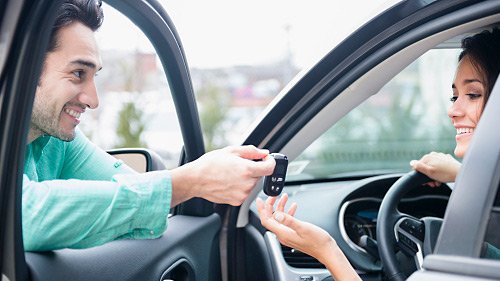 What Is The Easiest Way To Sell Your Car?
Well, I guess this is a bit of a trick question. The easiest and fastest way to sell your car would be to take it to a dealership or garage to sell. However, most of the time you will end up with a crappy deal and someone who doesn't really care for your car.
Online is the fastest way...
Instead, these days we would suggest looking to promote your car online. Living in this tech savvy world we've found that most of the interest you can get would be through promoting your car online. 
Platforms such as Facebook, Gumtree and online 3rd parties such as carsales.com.au can work a dream for the average seller.
Just remember, you'll need to get a road safety inspection. You can find out how much safety inspections cost here. 
Word of mouth and posters can be safe, and profitable…
Now, we don't want to forget how quickly you can sell a car to your neighbour or even your friends. By using word of mouth you might be able to make a quick sale. 9/10 your friends will usually be happy with the price and not try to haggle you down. 
Unfortunately, sometimes online you might get someone trying to pull a fast one on you, at least with word of mouth you may know the interested buyer, making the sale more safe and secure.  
Putting up local posters or writing on your window will also help attract local potential buyers who are interested and might lead to a safe, profitable sale.
The Big Debate, Selling Your Car To Dealers Vs Private… Which Is Better?
Personally, from our experience you will usually get a better deal when selling privately. This is because all dealers try to screw you down really low so that they can make enough profit on your car.
We've heard some stories about dealers even confusing customers and telling them their car has problems and needs fixing, so it's worth less. Of course, it might not be true but unless you are experienced then how would you know?
This is why, if you are looking at selling to dealers we always suggest getting a pre-purchase vehicle inspection. You will then know from a fully qualified examiner exactly what your vehicle is worth so you can't get screwed down by anyone. Before you ask, are pre purchase inspections worth it? Read this. 
So personally, I would say trying to sell privately is better for price but it just might take a little bit longer. If you are looking for a quick sale, then garages or dealers will be best for you.
The Preparation Stage Of Selling Your Car
First things first, do some research on the market and see how much similar cars are going for. Important areas to look for are the age of cars, km's driven and of course if there are any issues.
Going from your market research and what others are selling similar cars for you can usually get a good estimate on what yours may be worth.
Of course, there are also online car value tools like that you can use to help you get a rough estimate, but remember it is going to be an estimate.
If you want to know the exact worth of your car then you'll need a pre-purchase inspection or take it to a mechanic and hope they can give you an honest price guide. 
Price your vehicle accordingly
Here you want to be looking at a price that isn't too steep nor too cheap. It rhymes so it's an easy way to remember. Finding the balance will be the winner for you.
You can do this by asking around, or going off the value of other cars. You're going to need to take into consideration if your car has any defaults or issues. People also find cars have much less value if it doesn't come complete with all paperwork. 
You might have a limited edition car, or even a vintage car that's worth more. Here I would suggest speaking to someone to get a good idea on the price range you can be looking for. Again, by doing research online you can probably find what you're looking for.
It's important to choose a price that suits you, but you can also be flexible with. Make sure you don't start too high, no one is interested, or too low that you can move down.
Choose your advertising platform
This is pretty easy… For starters, choosing 3 main platforms will seriously help the speed of your sale. But remember, you might be very busy…
Platforms like Facebook and Gumtree can attract a lot of customers for you. You can look at promoting in Facebook groups or on the market place. However, this can attract a lot of time wasters, so make sure that you are prepared for this. 
One important thing to consider, if you don't have much time Facebook and Gumtree may not be best for you. You are going to need to be available a lot of the time or else you may miss sales.
The Promoting Stage Of Selling Your Car
Getting your car ready to sell
Believe it or not… People do actually miss this stage 😖😖 I know, I know… How can you ever sell a car if it hasn't been cleaned or still smells old! 
Please people… Don't forget this stage… Make sure you prepare your car ready for selling and viewing. You will find the value increases and people will be more interested. Here's a quick checklist of things you can do to get your car ready to sell:
Clean the outside

Clean the inside

Check the tyre pressure

Check your oil gauge (Fill up if empty)

Fill up your car

Put new air fresheners in 

Get it serviced
DO NOT forget that in Australia you are required by law to have a road safety certificate. You will need to have this done before you put your car up for sale. Feel free to pop up a call or book online here 😉. 
If you're selling your car online, one of the most important ways to get interested buyers is by providing clear, concise photos.
Try to take photos when the weather is nice and not raining so your car looks clean and not wet or dirty. Remember, the more photos the better. We suggest taking 10+, of all different angles both inside and out. 
If there are any dents or scratches, it can be worth showing these in the pictures to show that you are honest and not trying to rip customers off. Try to stick to landscape pictures as they show more and provide clearer angles. 
When submitting your post online, try to keep your photos in logical order. It looks nice when they move around the car in a 3D angle because the order is like that.  
Be clear in the ad text why you are selling your car, how many KM's and how old it is. The clearer you are about your car, the less time wasters you will attract. Try to add as much info as possible including a small list of all the info about your car.
E.g. 
Toyota 
2016
123,000km
4 wheel drive
Full paperwork
New paint job 
Spare tyre 
You get the jist…
Protecting yourself against scams
Just keep your wits about you here. Any fishy emails with offers that seem too good to be true… Then they probably are. 
People who might ask you to do something with the car before they buy it, probably mean it's dodgy. If you can, try and get people on the phone so that you can talk to them beforehand, and gauge if they are sincere or not. 
Don't sign over anything unless you are sure that you are going to get paid or that you trust the person. Meet in public places and if you are unsure, don't go alone.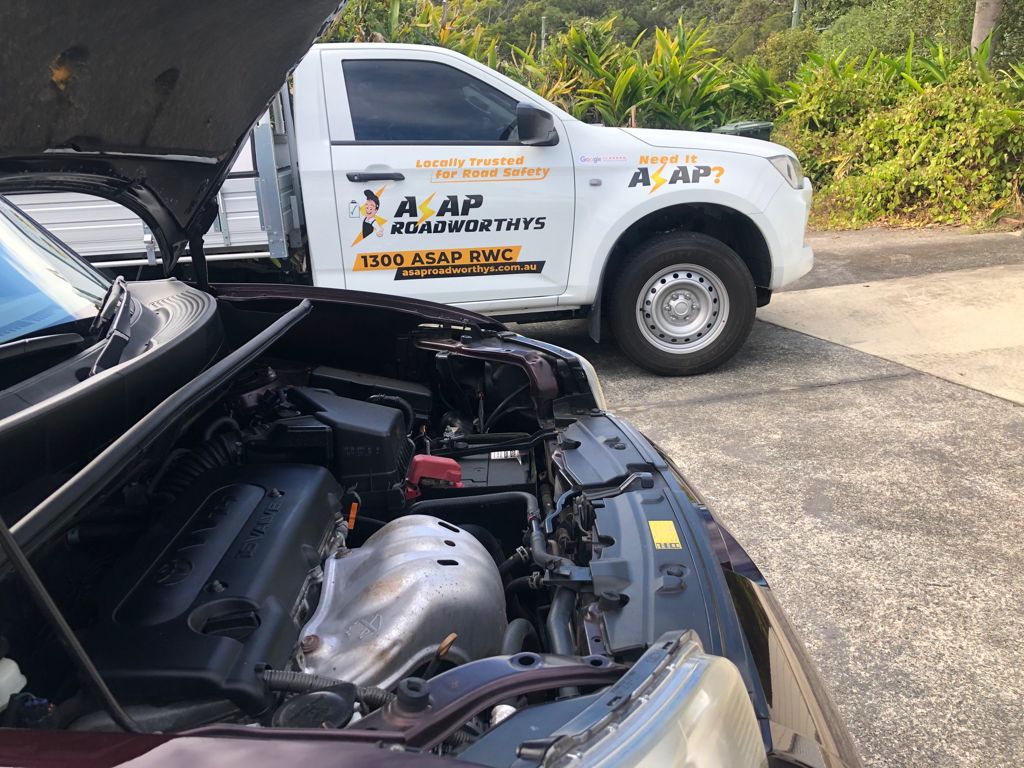 Protecting yourself against scams
To be honest, us Australians are pretty reasonable people. Most of the time private buyers aren't trying to run you down or find every issue with your car. They're reasonable and just looking for a good deal. 
Beforehand, make sure you have their full contact details. If possible, arrange a route that is either easy like a car park or a route that they know well. You can choose somewhere with an easy route that you know, and make sure it doesn't take too long. Stick to around 5-10 minutes max.
Sometimes you can go as a passenger with them, but if you trust them there's no harm in them going alone. Taking a deposit like a passport or wallet can help keep your car safe. This shouldn't be an issue, and some people like the security of doing that.
It's pretty common that everyone wants to negotiate a price. Unless you are offering an absolute bargain, most people will try their luck. Beforehand, prepare some questions and answers so that you are ready. 
Most common ones are:
"I like it but…"

"What the best price"

"Meet me in the middle here?"

"I'll offer this, take it or leave it"
Don't get overwhelmed. If you know you have priced your car right then you can say yes or not. Be flexible, but don't drop your prices too much. Again, this is where a pre-purchase inspection can come in handy, because you can show them this is the value and they have to respect that. Having someone look over your car before you buy is always a bonus…
The safest ways to take payments are cash or bank cheques. NEVER get money sent through paypal or a third party, this could lead to disaster and is probably a scam… 
Make sure that you take a cash deposit to make sure that the buyer is serious. If not, you may waste your time. If they put a deposit down then you know they're interested. 
You can transfer all the paperwork over to them, or leave them with the forms so they can do it themselves.
At last, you can now buy your dream car! 🥳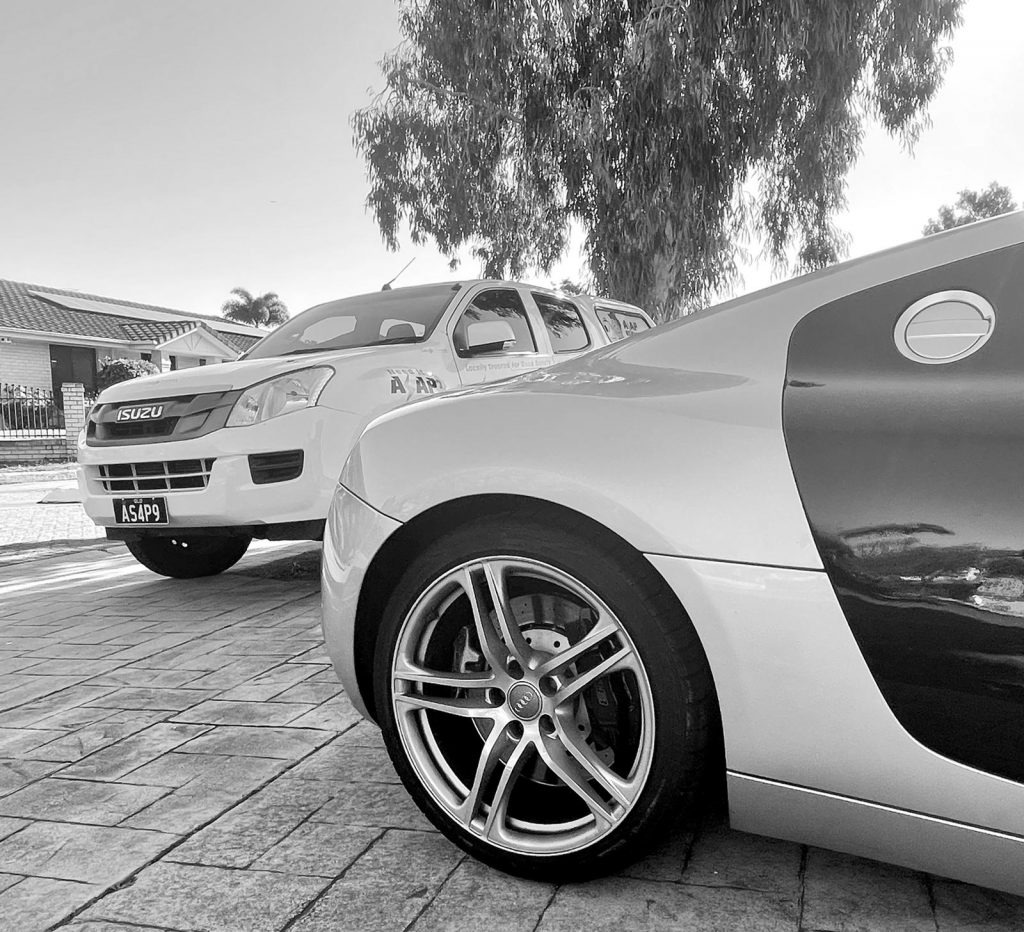 7 Fast Hacks To Prepare Your Car For Selling
You can get them done cheaply, and they will help sell your car because its clean. 
Get a pre purchase inspections 
It will honestly make your life 10x easier as a seller. Negotiations will be easier and buyers will be more confident. 
Ensure your car is roadworthy and safe
You can't sell a car without it being roadworthy. Make sure that you have got your safety certificates along with all the paperwork. 
Get all of the car history together 
If you haven't got it all, try and get as much as you can. A full history can help with a faster sale and a better price. 
That shine can help it look newer… 
No one, I repeat no one wants to buy a car that smells. That could be the game changer… Make sure it smells nice!
Be open and honest with the buyers. If it does have any issues, tell them. At least they will trust you and are more likely to give you an offer.
Who would have thought selling a car could be so easy in 2021… 
We've made it easy for you. So, hopefully now you know the exact steps on how to sell your car. Stick to these steps and I'm sure you'll have no problems and sell quickly. 
Now you can look forward to buying that dream car of yours… I know I already am 🤣
Don't forget, if you vehicle has gas fitted then you might be required to get a gas certificate. We are fully qualified and can help book your gas safety inspection here!
If you have any questions, or any experiences selling cars then feel free to give us your thoughts in the comments below 😁.