How To Buy A Used Car 2021
Buying a used car may be an option if you don't have the amount of money required to finance the purchase of a brand new car. Therefore, understanding how to buy a used car is essential to helping you make the best choice for your maximum satisfaction.
You will have to explore the different options of buying a used car to ascertain the best option. Typically you can buy a used car from a dealership or privately from someone willing to sell off their vehicle.
However, buying a used car is more tedious than buying a new one. Usually, brand new cars bought from dealerships do not project any faults; but this is not the same for a used car because you cannot tell the owner's driving style and maintenance culture. 
As a matter of fact, a private seller that wants to sell their car is doing so for a reason, and you cannot afford to acquire a lemon. Hence, you must be very strategic when buying a used car.
If you've got an old car that you're looking to sell, read my guide here. Don't forget, in Australia we legally require a roadworthy certificate when buying or selling a car. If you don't know what one is, you can find out about roadworthys here. 
Also if you need to know how much a roadworthy inspection costs, you can find out here. This applies the same for any caravan that is being sold, except you will need gas certificates instead.
Last but not least… One of your biggest fast tracks when buying a car is to get a pre purchase car inspection to ensure that the vehicle is up to your standards and you're not going to buy a lemon. You can book in with us here. 
Let's jump into this! How to buy a used car.
What To Look For When Buying A Used Car
You can't afford to suddenly jump into making a buying decision on a used car without first considering some factors. Therefore, to ensure that you are not making a regrettable buying decision on a used car, look out for the following.
Check the vehicle's paperwork
A vehicle's documents are some of the essential things you must verify when buying a used car, especially from a private seller. You must ensure that the seller owns the vehicle and not selling on behalf of someone else.
Ensure that you check the VIN, engine number (engraved on the engine), date of manufacture, and the vehicle's number plates. Then, compare them with the corresponding information on the vehicle's documents.
If some of the information does not correspond, you may have to ask the seller a few questions to know the reason for the variation. If you are not satisfied with the seller's explanations, you may be buying a stolen car if you decide to proceed with the buying process.
Again, pre-purchase inspections work really well here. We can tell you if any engines etc have been replaced, tampered with or more.
Look over the vehicle's body
A vehicle's body is the most conspicuous part of the inspection. Ensure that you thoroughly inspect every aspect of the vehicle's body to ascertain whether it is the kind of vehicle you would like to buy.
Carefully check the paintwork for the difference in colour and bubbles, which help to reveal rust or accidental damage.
Examine the car's doors to know whether they open and close properly; check the windows, lid, boot, lights, and the entire panels.
Also, check the car's tyres (spare tyre inclusive) to ascertain uneven wear, which indicates a suspension or steering problem.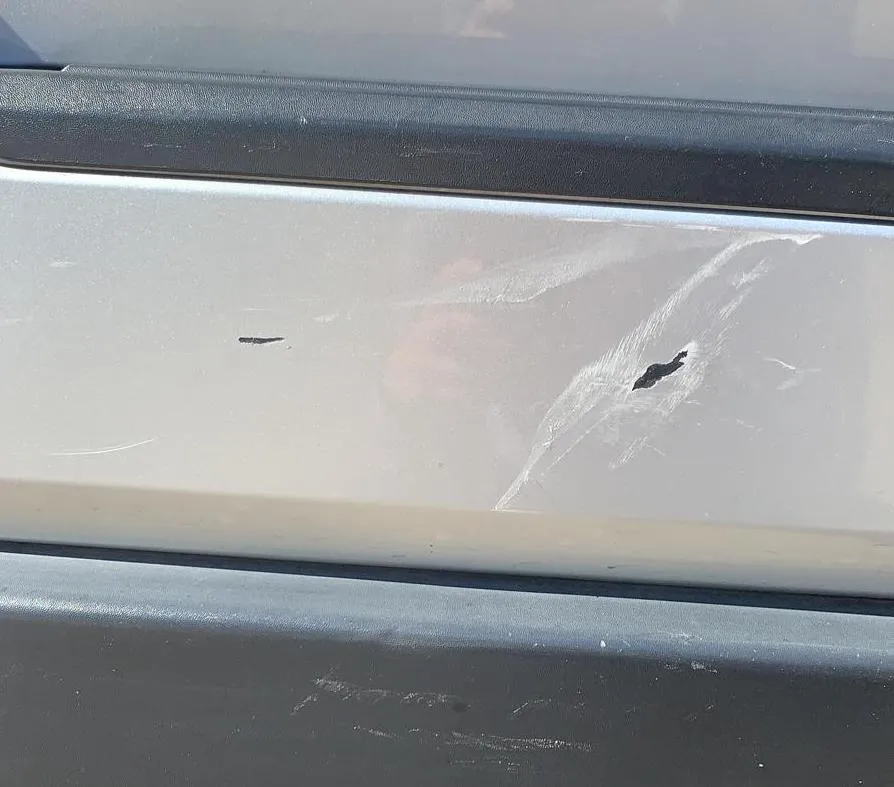 Don't forget to check the interior
A car's interior must be comfortable enough to enable you to enjoy every ride. What do you think?
So, you must ensure that you check the car's upholstery, carpets, and trim carefully to identify wear. Examine the seat belts to ensure that they are working perfectly; check the seats for maximum comfort.
Also, ensure that the inside lights and other equipment or accessories are in perfect working conditions, such as the air conditioning system, power windows, central locking, windscreen wipers, wing mirrors, radio or car stereo, etc.
Endeavour to check the vehicle's boot, and ascertain whether the toolkit and jack are intact. 
Fully check the vehicles engine
Open the car's bonnet and start the engine; then, allow it idle for a moment.
Examine the car's exhaust fumes as you start the engine and when it is allowed to idle. If the exhaust produces excessive noise, it may be due to rust; hence, the muffler needs to be replaced.
As the engine idles, listen carefully to notice engine knocking, rattling, or irregular noises.
Then, proceed to open the oil filler cap; then, check for signs of leaking fluid. Carefully examine the vehicle's radiator coolant or fluid. Ensure that there are no defective parts in the engine compartment.
Check the battery to see any wear from regular jump starting. This might suggest that the car and battery regularly break down and need to be jump started by another car.
Take the car for a test drive...
After allowing the car's engine to run for a while, take the car for a test drive on a quiet road that can enable you to concentrate on the car's efficiency level, which you may not be able to ascertain while driving on roads with traffic.
You can go up to about 10 or 20 minutes to enable you to study every aspect of the car's movement so that you can easily identify any faults.
Here's what to look for on your test drive
Ensure to determine whether the engine runs well when cruising, accelerating, or decelerating on levelled plain, uphill, and sloppy roads. Ensure there are no shaky tyres. Please pay attention to the gear selection process for smoothness as you engage them. Check out the temperature gauge and any warning lights on the dashboard.
Observe the steering wheel to ascertain that it does not have beyond 5cm of play; grip on the car's steering wheel to know whether the vehicle pulls to one side, which reveals a misaligned steering or work suspension.
Then, engage the brakes at intervals to observe whether the car pulls to one side or not. Also, ensure that the brake pedal is firm.
After all these processes, if you are satisfied with the inspection of the car's various parts and the test driving reveals that the car's engine and other components are in good shape, you can pay for the vehicle.
If this is not the case, do not go on with paying for the car if you are not satisfied with the outcome of the processes; please, save yourself some headaches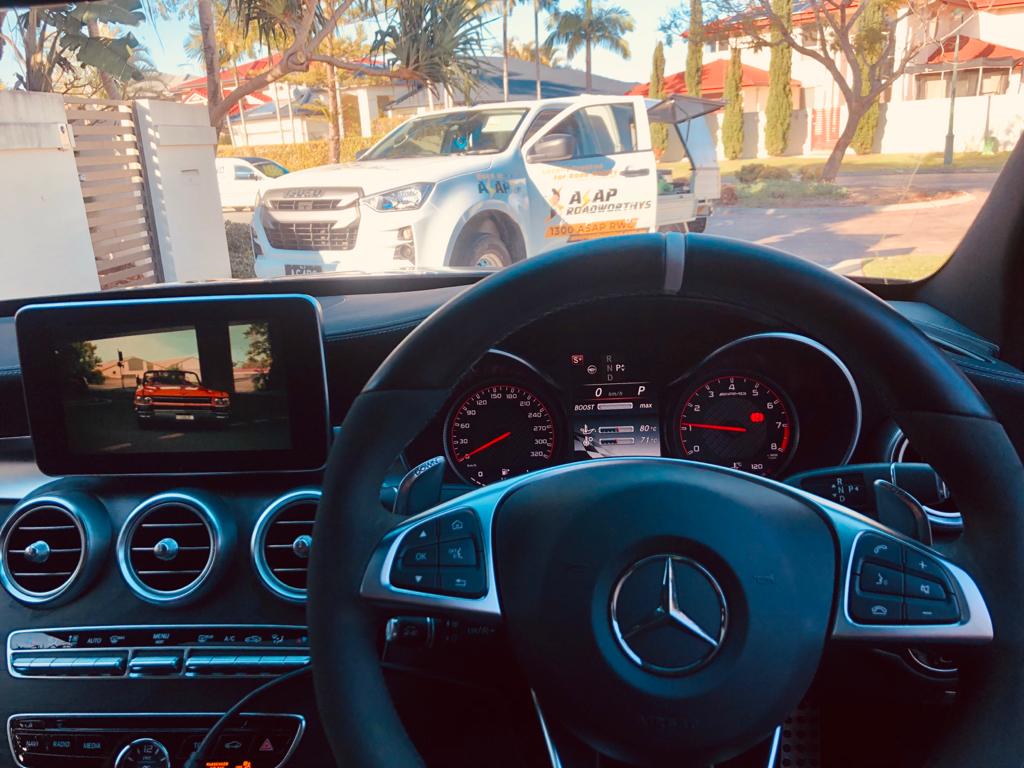 How Do I Prepare To Buy A Used Car?
Buying a used car is more or less a 50/50 venture because the seller is trying to get rid of his car for a reason. Then, you must ensure not to end up buying a seller's car along with his problems.
Adequate preparation is key before buying a used car, and the preparations include mental, financial, and physical preparations. I bet you do not want to end up being frustrated all because you wanted to buy a used car. Hence, these are some ways to prepare to buy a used car.
Determine the kind of car you want and do appropriate research.

Draft your budget

Examine all possible financing options that are available to you.

Check the vehicle for safety based on real-life accidents.

Go for a test drive.

Inspect everything about the car with the help of an expert auto mechanic.

Be sure to walk away without any doubt after payment.
Should I Buy A Used Car From A Dealership?
It depends. Buying a used car from a dealer is the safest, fastest, and easiest compared to buying from a private car owner. However, buying a used car from a dealership is more expensive than from a private owner.
Buying a used car from a dealership will require you to cover a portion of some costs/expenses incurred by the dealer on the vehicle, such as the rent on the automobile shop, wages of staff, maintenance cost, etc.
Also, dealers are mandated to provide a warranty on the sale of every car by law. The extra cost is somehow passed on to whoever the buyer is, which in this case is you.
Now, you see why I said it depends! If you want a lesser cost, you had better buy from a private owner; but if you're going to buy a used car with peace of mind, you should consider a dealership.
If you do want to take the route of a dealership, it's highly suggested that you take a qualified professional with you to help find any issues or tell you exactly if the car is worth it or going to be a headache for you.
How Does Buying A Used Car From A Dealer Work?
Buying a car is not as easy as it seems to you mentally, especially when buying a used car. It involves certain activities that can make the process really tedious. That is why it is easier to buy from a dealer since it is what they do all the time.
Buying a used car from a dealer involves the following processes; deciding the kind of car you want, finding out the cost of the vehicle, identifying a dealer near you who has the type of car, booking a meeting for the car inspection, thorough inspection, test drive, and payment.
No matter what it is, never be in a hurry to bump into a dealership because you need to buy a used car. You must endeavour to follow due process so that you don't regret making a buying decision at the end of the day.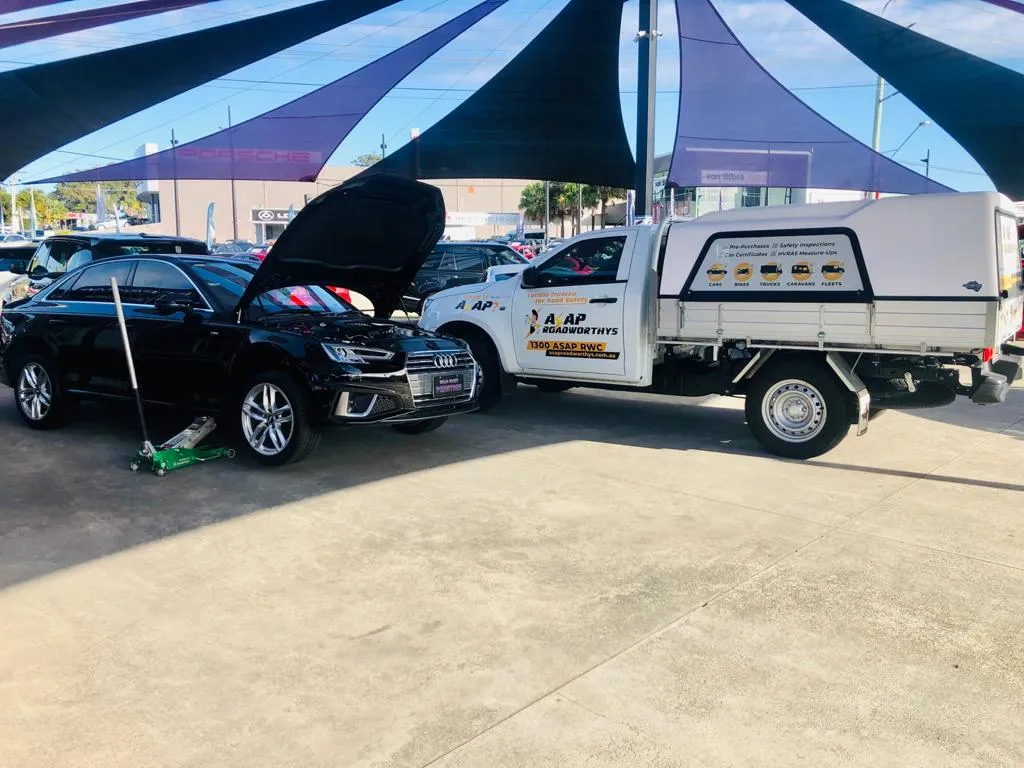 What Should I Check Before Buying A Used Car?
When buying a used car, endeavour to check the following before making the necessary payment for the vehicle to ensure that you are buying exactly what you need.
Check the engine

Check the equipment or accessories

Check the tyres

Check the seat belt

Check the lights

Check the body

Check the radiator fluid and coolant

Check the interior

Check the vehicle identification


I'd also express the importance of checking to ensure that the car has a roadworthy that is valid for at least 2 months. 
Understanding how to buy a used car can be your way out of buying a problematic vehicle that will end up milking all the money out of your savings due to the continuous development of faults.
Buying a used car can be an alternative if you cannot afford to buy a brand new one at the moment.
However, you must ensure that you follow the necessary due process, especially if it is your first time. It would be best to buy a used car from a dealership because they help you overcome lots of stress in the process compared to buying privately.