Car Safety Checklist: How Safe Is My Car?
No matter the situation, keeping your car safe is always a high priority. If you have family, friends or you're just looking after your own health, having a safe car will be able to prevent any injuries or risk of anything going wrong. 
You might be due for a roadworthy inspection and want to get ahead of the game or you might be a taxi driver needing to keep your car safe for your passengers, no matter what, you're looking for some tips to maintain for your safety.
Well, we get asked this question a lot. How can I keep my car safe? Or things like, what are your best tips on car safety. 
So we decided to create a fantastic guide for everything you need to know about keeping your car safe. Not only that, but we've created an awesome easy-to-follow car safety checklist for you.
Let's get straight into things.
PS: If the time has come to get your road safety certificates, feel free to book a time and date here. 
You can also find out how much a roadworthy certificate is here, and what a roadworthy certificate is here.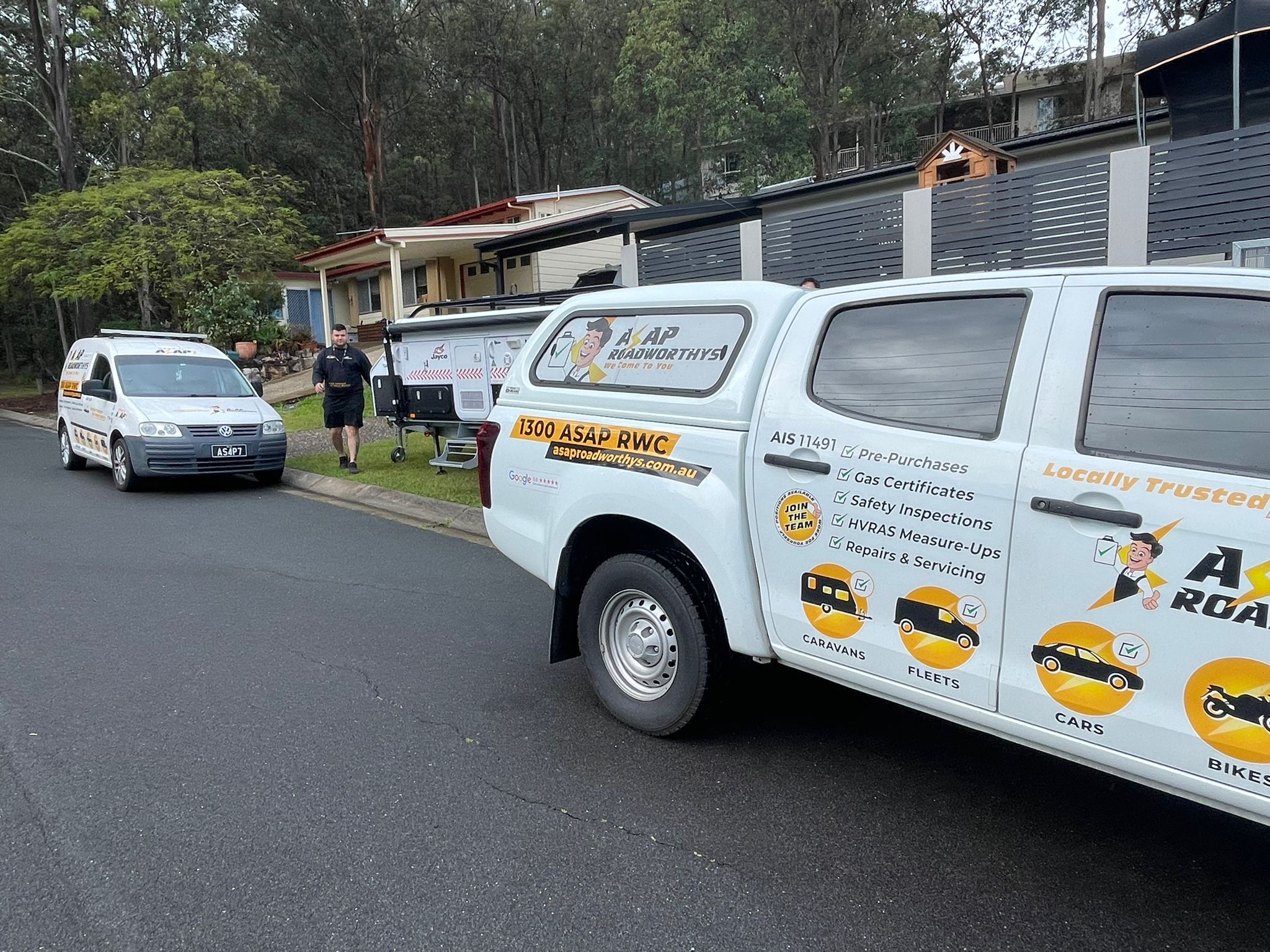 What Do You Mean, Car Safety?
Your car is your safe space, and is the trusted carrier for yourself and perhaps your family. If you're like most road users, you probably use it every day.

Whether you use your car primarily for shopping, the school run or general travel, you likely will ask yourself at some point, 'how safe is my car'?
For most people this can be a difficult question to wrap their heads around. On the outside a car may seem to be fully operational and run just fine.

However, without knowledge of the components of a car it can leave you with a lot of questions unanswered. Cars do of course have many moving parts, most of which drivers will be unfamiliar with.
The same thing applies for pre-purchase car inspections. Without knowing what you are looking for when buying a car, you may end up buying someone else's problem.

In this guide I'll explain the actions you can take to make your car safer to drive, as well as share a checklist with you that you can quickly use to deem your car roadworthy.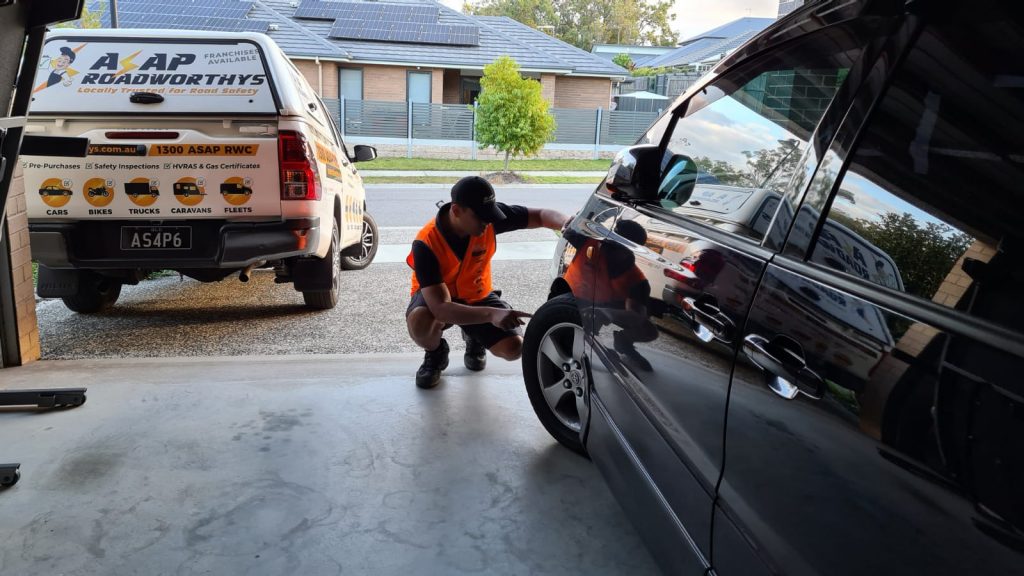 Well, it's a very good question. Car safety can be calculated by a few different areas. We're going to be going through them with you now.
Driving your vehicle with the engine light showing is not the best thing to do. If at any moment your car stops working and you have to make an emergency stop, you'll be putting yourself in danger. Any time that your car breaks down can be scary and means that other drivers are also at risk of crashing into you.
Does it have any bits hanging off?
It sounds totally obvious, but any areas that might be broken or hanging off on your vehicle will make it seriously unsafe for other road users.
If anything goes flying off into their car, you may be left with an angry driver on your case. Not only that, but it could fall and get sucked under your car and leave things damaged.
You will not pass your roadworthy with anything hanging off your vehicle 😆
Are the engine lights showing?
Open the car's bonnet and start the engine; then, allow it idle for a moment.
Examine the car's exhaust fumes as you start the engine and when it is allowed to idle. If the exhaust produces excessive noise, it may be due to rust; hence, the muffler needs to be replaced.
As the engine idles, listen carefully to notice engine knocking, rattling, or irregular noises.
Then, proceed to open the oil filler cap; then, check for signs of leaking fluid. Carefully examine the vehicle's radiator coolant or fluid. Ensure that there are no defective parts in the engine compartment.
Check the battery to see any wear from regular jump starting. This might suggest that the car and battery regularly break down and need to be jump started by another car.
Is your car making any odd noises?
You'll know if your car is making a weird noise. If it doesn't sound right, then it probably isn't. These noises could mean that something is broken or playing up and again leaves you at risk of causing a traffic collision or breaking down. It's safe to say if you hear any unusual noises you should get your vehicle to a mechanic.
Do all of the lights work correctly?
One important area for safety are your lights. If you are driving at night your light not only shows you the road to drive on, but also warns other drivers of your presence. It's important that you have your brake lights, and headlights working to ensure your car is at full safety.
How To Make Your Car More Safe?
The quickest and easiest way to make your car safer is to take it to a vehicle specialist. The advantage here being that an expert can take a complete look at your car.
They will diagnose any potential issues with it, and usually offer a solution on the spot. This is ideal for those who might not have the time or confidence themselves to take on the task.
By doing this, it will also prepare you for your mobile roadworthy inspection, with less chance of you failing it.
Making your car more safe might involve modifications to the vehicle, tests, or sometimes complete removal and replacement of certain parts. Once the fundamentals are checked over, you can then look at 'bonus' additions to your vehicle that could further enhance safety.
Here are a few of the upgrades you can make to your car to make it safer to operate
Invest in high quality tyres
The quality of your tyres is one of the most important aspects of your car. Your car's ability to maintain traction on the road's surface is going to directly tie into its ability to stop when you apply the brakes, as well as maintain grip when moving.
This is especially important when driving at high speeds or in wet weather conditions, where your car is going to be challenged more so than in safer, more stable conditions.
Tyres are actually one of the biggest areas we see cars fail on when it comes to roadworthy inspections. They're also always checked by buyers and car dealerships if the time comes to sell your vehicle.
A lot of modern, mid-high end vehicles now come equipped with camera systems, but for those without, it's now possible to install third party devices.
The premise here is quite simple: a camera is installed on the rear of your vehicle, and it is then linked up to a display on your dashboard.
This allows you to clearly see what is behind your vehicle at all times without having to rely on your mirrors or turning around in your seat. Both of which could be considered potential distractions and compromise safety.
This is an ideal upgrade for those with kids who might be causing distraction behind the driver, or people who rely on their vehicle to move tall loads which might obscure rear vision.
A blind spot awareness system
All vehicles have what is called 'blind spots'. These are areas which can not be easily seen from inside your car, sometimes even if you have a camera system installed.
To check a blind spot, most drivers will traditionally have to turn their heads or sometimes maneuver awkwardly in their vehicle. This can be distracting, and if combined with rough weather conditions or limited visibility, potentially dangerous.
A blind spot warning system works through sensors placed in or on your vehicle. When your vehicle comes into close proximity to another vehicle or object, you'll be instantly alerted by either a sound, a flashing light, or both.
This warning CAN give you the vital moment in time you need to avoid a collision.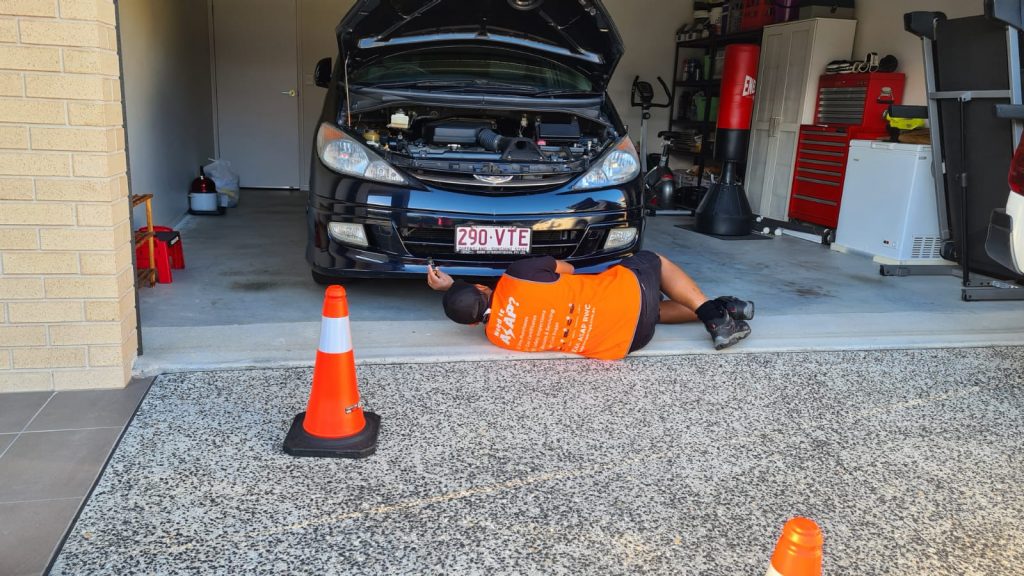 Here's your full car safety checklist. This safety checklist has everything you need to ensure that your car is safe. You can click on the areas to expand out extra information. Enjoy this free car safety checklist! 😁
Keeping your car safe is top priority. Especially if it comes to getting your mobile roadworthy done. 
If you have any extra tips on car safety, please share with us in the comments below! We'd love to hear from you and all of our readers would like too as well. 😁