Mobile air conditioning re-gas gold coast
Fast, Professional and Reliable Service
Mobile air conditioning
re-gas gold coast
Fast, Professional and Reliable Service
Available 7 Days. 7am - 7pm
Air Conditioning Services - Gold Coast
Convenient service at a location that suits you , Don't sweat we have Same day bookings guaranteed for all your vehicle air conditioning needs.
Available 7 Days. 7am - 7pm
car air conditioning re-gas on the gold coast
Are you sweltering though another Australian summer in your car? 
Chances are, your car is due for an aircon cleaning service. At ASAP Roadworthys, we recommend having your car's air conditioning system serviced annually to keep you cold all summer long.
ASAP Roadworthys are fully insured and licensed with Arctick, which is the governing body for air conditioning in Australia. We can carry out all types of car aircon or air conditioning cleaning services and repairs without breaking the bank.
What We Offer:
We are available seven days a week, attending the most convenient location that suits you while providing efficient and effective inspections, evaluations and certifications.
Benefits of a Air Conditioning Re-Gas Gold Coast:
Obtaining an Air Conditioning Re-Gas Gold Coast is recommended If you can't remember the last time you had your air con checked. 
Simply contact ASAP Roadworthys today for a free car air conditioning service inspection. 
Our experienced technicians will identify any faults and carry out a car air conditioning cleaning service, all while you wait.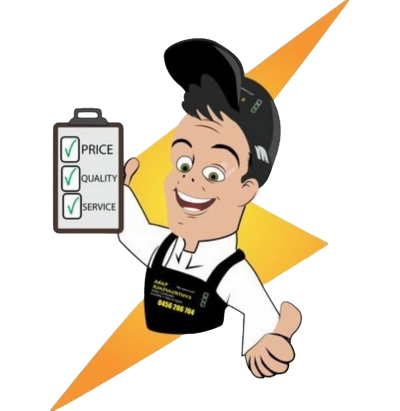 Full System Inspection & Diagnosis Included!
Every vehicle gets a full system inspection and diagnosis, we pressure check the system and check for parts operation. 
We also ensure that every vehicle is vacuum tested and every vehicle gets UV dye leak detection added to the system when regassing.  This stays in the system for life so, if at any stage there is a leak, its super easy to find.
CAR Air Conditioning Services
You may not be aware that over 10% of air con gas is used up from the air conditioning system every year, which means that it may not be working as well as it should.
Car manufacturers recommend your air con to be recharged with gas and lubricant every 2 years to make sure your car stays nice and cold in our hot Gold Coast summers!
Mobile Air Con Re-gas: Our Specialty
We have full time mobile units on the Gold Coast for air conditioning regas and air con repairs.
Our mobile technicians carry a vast selection of spares on board to get the job done fast and efficiently. Mobile air con regas can be done with same-day bookings
Our Auto Air Conditioning Services Include:
Air Con Regas
Air Conditioning Servicing
Air Conditioning Repairs
Air Conditioning Installation
Air Conditioning Diagnosis
Expert Leak Detection & Advice
Electrical Issues
Climate Control
Twin (dual) Systems
Why ASAP Roadworthys:
At ASAP Roadworthys, we have been proudly servicing the residents on the Gold Coast, Queensland and its surrounds for many years. Our highly trained, expert mechanics are passionate about and dedicated to providing a convenient, fast service and a one-of-kind experience. We have one goal in mind – that yourself, your loved ones and other users of the road, are safe! Our attention to detail and meticulous inspections are top of the line and set us apart from the rest. As promised in our name, we will get the job done right the first time and ASAP, so you can be out on the road in a safety certified vehicle, in no time. We won't just meet your expectations; we strive to exceed them, every time!
We're available 7 days a week to take care of all your Air Conditioning Services,  Roadworthy Safety Certificates, Pre-Purchase Inspections, Vehicle Gas Certificates, Roof linings, Windscreens, Headlight Restorations, Batteries, Certificate of Inspections (COI) or Mobile Repairs.

We strive to have a Qualified Mobile Examiner sent to your desired location at a time that is convenient for you any day of the week, Monday to Sunday.
We service a wide range of vehicles including:


Fast, Professional and Reliable Services
Safety Certificates, Pre-Purchase Inspections, Gas / HVRAS & more from Brisbane to the Gold Coast & everywhere Inbetween, Including Caboolture, Ipswich, Logan & surrounding suburbs.
View our full list of service areas here. If your area or suburb is not included on this 
list Contact Us to see if we can help. 
For the fastest response, pick up the phone and call us on 0456 206 740!