Logan | Ipswich | Brisbane
Caboolture | Sunshine Coast
Roadworthy
Safety Certificates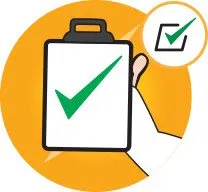 Book a time & date in 60 seconds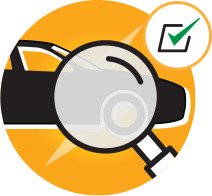 Book a time & date in 60 seconds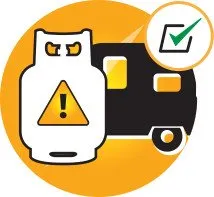 Book a time & date in 60 seconds
Roadworthy
Safety Certificates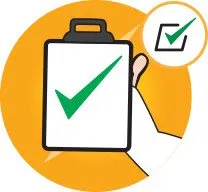 Book a time & date in 60 seconds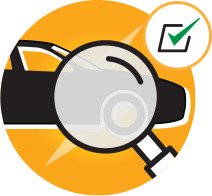 Book a time & date in 60 seconds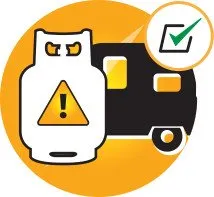 Book a time & date in 60 seconds
Mobile Roadworthy Service
In Gold Coast - Brisbane - Ipswich
Looking to get a mobile roadworthy certificate Gold Coast?
Or even when changing ownership, re-registering and moving to another state for good, you will need a mobile safety certificate in Brisbane. Don't run after cheap mobile roadworthy certificate. It may cost you much more later. Always trust and hire a company which is reputed and in the business for long years. Try us ASAP Roadworthys. The company is helping people with car safety certificate Gold Coast.
Our mechanics are the experts when it comes to mobile roadworthy in Gold Coast . They check the car from every aspect. This includes but is not limited to oil leaks, tyres, brakes, windscreen and much more. You can book our services in advance for mobile safety certificate. Our examiners have complete training and experience to check a light vehicle. Our team is recognised to provide mobile roadworthy certificate Gold Coast. We have the largest customer base for mobile roadworthy from Brisbane to Gold Coast.
ASAP Roadworthys take the job with great responsibility. You will get the most reliable safety certificate Gold Coast & Brisbane. You can even ask for same day mobile roadworthy certificate in Brisbane & Gold Coast.
To get your car inspected and get the car safety certificate, all you have to do is call us. Yes, it is that simple. We come to your office or home.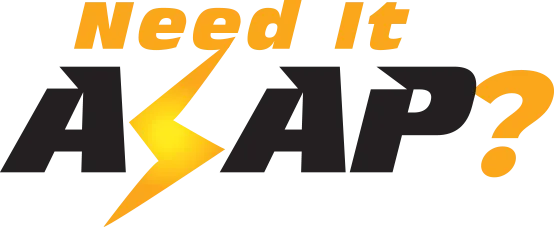 No Obligation Quotes FAST!
We come to you.
7 days from 7am to 5pm.
ASAP Roadworthys beat any price!
We service a wide range of vehicles including:


About Mobile Roadworthy Certificates in Queensland
Roadworthy Certificate in Brisbane, Gold Coast & Ipswich
A roadworthy certificate (or RWC) is essential in Queensland if you are offering your car for sale, transferring ownership, re-registering a vehicle or transferring your registration to another state. Roadworthys certify your car or motor vehicle is safe for use on the road and complies with the Queensland Safety Standards.
What if my car does not pass a roadworthy inspection?
If the car road worthy certificate meets the state requirements, you are good. However, if it does not meets the standards, no need to worry. The team will suggest the services to be done to get the Gold Coast mobile roadworthy certificate. We are fully accredited, certified and qualified.
Sit back, relax, and let us come to your Gold Coast home or office for mobile roadworthy certificate in Brisbane & Ipswich.
Mobile Roadworthy certificate cost in Brisbane
We can assure you that you are in safe hands. Our prices are the most affordable in the market a service for mobile roadworthy certificate. Now where will you have this low roadworthy certificate cost? Others who claim to be cheap mobile roadworthy certificate Gold Coast do not match our service quality and roadworthy certificate regulations. Either they do not investigate the car properly, or they will never come on time. Our services are timely. The team will never keep you waiting. Moreover, we offer services in all Brisbane suburbs as well.
Are You Up To Date with Road Safety?
Subscribe to our VIP list and keep up to date with the latest
in local road safety news, regulations and special offers.
Great service ASAP says it all.Thanks Josh

Derek Jenkins
00:15 25 Nov 21
These legends had my roady sorted the day after I called. Hayden was a top bloke and got everything done pretty quickly. Cheers.

Rob Bartnik
09:11 20 Nov 21
Arrived on time and did a professional job.

Duncan Campbell
06:39 18 Nov 21
Very professional service carried out by very professional staff with very good communication skills. A credit to the company that is represented by such fantastic staff.

McLean Peter
06:30 18 Nov 21
Quick service, affordable and professional service from Hayden 🙂

Alisha de Groot
05:44 18 Nov 21
Hayden was great, really friendly and thorough. The team and systems were top notch.

Nathan Gore-Brown
04:59 18 Nov 21
Very professional service and excellent report which identified several key areas for attention before purchase.

Nicholas Campion
04:55 18 Nov 21
Same day service, quick, easy and Dwayne was friendly and professional! Would 100% recommend 👍

Emma Doyle
04:39 18 Nov 21
Amazing, helpful and patient service with this group.Quick communication response and attendance and taking the time to explain the different certificates and what we needed.Thanks!

Red Desert
00:29 12 Nov 21
Super organised and helpful, helped me make an informed decision with a pre-purchase inspection at a good price. Highly recommend

Alex Bischoff
05:15 11 Nov 21
Rajnesh and the team do 5 ⭐ job, he came and completed my RWC on time no hassles no fuss and very professional. HIGHLY RECOMMENDED!!Thanks Rajnesh I will be using you for every RWC from now on. Excellent customer service.. and great job!

Luke Williams
22:26 10 Nov 21
They conducted a roadworthy within 24 hours on a car I was selling. Excellent service from my phone call to the arrival of the inspector. Would highly recommend anyone using this company.

These guys are the best! Great service, kind and efficient, really on the ball and they actually care. Will come again!

Jett Zajitz
07:24 04 Nov 21
First class service start to finish. Thanks to BJ and Hayden who were helpful, friendly and professional both were a pleasure to deal with.

Colin & Margaret Scott
06:05 01 Nov 21
Always use ASAP Mobile Roadworthy on the Gold Coast. The team, particularly Joshua is awesome. Super professional, trustworthy, attentive, courteous and down right nice people. Highly recommended.

Viszlas Gone Viral
03:33 29 Oct 21
I required a safety certificate to sell my car this week. From making a phone call to receiving the final passed certificate, the ASAP Roadworthy team were incredible. The booking staff were fantastic and Hayden was so kind, helpful and incredibly efficient with the process. I also found their prices to be cheaper than other quotes received, and their booking and communication process/software fantastic. Thank you!

Jessica James
11:46 27 Oct 21
Very fast and friendly, highly recommend.

John Cashman
09:37 24 Oct 21
Joshua came to check on my car and he was a pleasure to deal with start to finish. Would highly recommend

Anthony Williams
01:51 11 Oct 21
Great service absolutely amazing team needed gas and rwc certificates and was same day service definitely will recommend to everyoneThey were on time and very very professional

Bircan Ada
08:09 09 Oct 21
Asap is exactly what that are I booked on the same day and they got completed on the same day very professional enthusiastic team could not fault this service whatsoever from the admin booking in the booking to the young fellow examiner that came out they were very helpful and professional.

Could not fault the service. Both men were on time and highly professional. Would definitely recommend

Colleen Shepherd
01:40 09 Oct 21
Very professional, Quick service. They come to you and do it in time. Loved it!!!

Ojas Bhagat
05:16 07 Oct 21
Fiona and the team were super helpful, prompt and provided all the services I needed in a simple mobile convenience. Couldn't be happier and I highly recommend them, you won't be disappointed. 5 Stars ⭐️

Andrew Shaw
08:25 06 Oct 21
Friendly, professional and efficient service. I booked online for a roadworthy certificate check and they were with me within an hour.Highly recommended!

Richard Willis
11:14 05 Oct 21
I was looking to buy a car, called ASAP Roadworthy and asked them to come the next day which they did.Very happy with their efficiency, Joshua did a great job, called me after the pre-purchase inspection to know if i had any questionOverall, pretty happy with their service which gave me a peace of mind to buy my car!

Fiebig Alice
03:52 05 Oct 21
Had Josh on x2 occasions who was very professional and on time.

Ryan Klynsmith
22:47 04 Oct 21
Always do a good job, friendly staff. Most of all it's convenient.

Paul Barratt-Hassett
22:09 03 Oct 21
Great service! Easy to book in line, easy to pay, good communication and punctual. Friendly and pleasure to deal with.

David Russell
01:45 03 Oct 21
Good service but would have like to receive the final certificate after repairs sooner than expected , as it is after all a quick exercise to check at invoice and re-issue a certificate.

Filippo Peverini
03:34 30 Sep 21
Just wanted to say how Professional this businesses is, over the past four days I had tried several companies to do a roadworthy and gas certificate on the caravan I sold.The response I keep getting was too busy and the 2 who did take a booking cancelled last minute on the day, getting frustrated I spent a few hours calling around when I finally got in contact with ASAP RoadworthyS the lady i spoke with was super helpful and within minutes had an booking.I received a text message within the hour to say Ozzie the inspector will be at my place within the next 25 minutes.big shout out to Ozzie who is one of most genuine and honest people you'll ever meet he was very Thorough on his inspection and i will definitely be a return customer.

Keith Everingham
09:49 28 Sep 21
Very happy with Joshua and his service, he was friendly and professional.

Craig Lydeamore
09:45 28 Sep 21
I sincerely thank your Examiner Richard for completing my road worthy and gas certification. I was very impressed with his manner and the job he did was great.

Joanne Kilmartin
05:39 28 Sep 21
Booked a roadworthy online, got Joshua to come over and check my car. Super friendly and positive guy, always smiling, super professional and friendly. Will definitely go with you guys again 11/10. Thanks Joshua

Jurij Muhič
22:52 27 Sep 21
Very good experience - hassle free and very professional. This is a small family owned business too, so if you want to support local use these guys! You won't be disappointed!

Jason Stack
22:24 23 Sep 21
Excellent Service, Joshua was really friendly and helpful, would definatly use ASAP RoadWorthys again.

Anthony Appelgryn
00:59 22 Sep 21
Fast Professional service.Great communication.Could not fault

Chester Taylor
06:14 18 Sep 21
Prompt, friendly, efficient and convenient!

Alisha Scappin
10:08 16 Sep 21
Always great prompt and reliable services - fully recommend them!

We Accommodate
09:54 15 Sep 21
Excellent reliable service

Wonderful service.Perfect photos, report was detailed & gives you confidence to make an informed decision.Inspector was thorough, prompt & called to discuss. Awesome.

Very prompt, very informative and most of all Very Friendly.. Will definitely be using again in the future and referring to others

Asap is always happy to help to fit you in to get the job done. Joshua come out to do a mobile Roadworthy on our car and was very good at his job. Nice bloke too! Will definitely recommend to family and friends 👍

We are repeat customers and have always been happy with the service that is provided by ASAP mobile roadworthys. Same day service available and reports are provided so quickly. Would definitely use again.

Sharleen Airs
06:04 11 Sep 21
Very quick, efficient n friendly

Maxine Burrows
04:56 11 Sep 21
Came right on time. Quick, friendly and efficient. Explained everything as he went.

Tommi Perkins
04:01 11 Sep 21
Dwayne arrived on time and was very professional. The process was very easy to do. Mobile roadworthys are great

Coralie Bush
03:05 11 Sep 21
Very happy with service and staff member who attended the site, my homeMaurie Unwin

Maurie Unwin
07:41 10 Sep 21
Awesome service, we highly recommend Hayden, we got him back twice in the same week, ask for Hayden!!

Kylie Miller
23:55 09 Sep 21
My first experience there was a bit of miss communication to start off with, due to my miss understanding of how this all works and difficulties with seller. But however, inspection was carried out thoroughly and saved me time and money on buying a lemon. Definitely worth the price you pay, reason I booked with these guys again!. Happy customer

Travis Meremere
23:55 09 Sep 21
The young guy Josh has unbelievable service levels and was so polite, engaging and friendly. If every business had a josh, the world would be a better place. Great work will recommend to friends and family.

Ryan Spencer
02:44 09 Sep 21
This is about the tenth time I have used ASAP and Ozzie. They are always on time, super efficient, a very professional and easy to use booking service and Ozzie is always lovely to deal with. Highly recommended

Sharon Lee Chapman
07:41 02 Sep 21
One of the team was quickly able to tell me that my tyres were not safe for road use and also organised a new set for me fitted the next day at a great price. Will be using ASAP again for all my future car needs. Thanks again!!

Jacob Thomson
01:24 02 Sep 21
Josh is a tip Bloke, friendly, fast and all round legend, will definitely do business again!

mudgutts 123
06:16 27 Aug 21

Amanda morcan
04:29 27 Aug 21
Very professional, booked it last minute the previous night, they arrived at 7am as arranged. Would highly recommend.


ASAP are always my go-to for my roadworthies, super convenient and professional service, they also respond very quickly. Will happily use you again.

Phil Moore
06:37 25 Aug 21
Excellent service. Prompt on Time.Will recommend ASAP Mobile Roadworthy5 Stars.

Ray Arrowsmith
00:31 25 Aug 21
Got a mobile pre-purchase done on a car looking at buying and got done same day thanks again 🙂

My Name Is Josuha
02:45 24 Aug 21
Fantastic experience with ASAP team, came quickly as I needed my pre purchase inspection done the same day. I then used them a week later for my mobile roadworthy. They were fast, polite and provide a really good service. The best mobile roadworthy sunshine coast, hands down. Will defo be using again. Thanks

George Panayides
02:31 24 Aug 21
Got roadworthys and servicing on 3 of my cars. A very trust worthy business, they dont play games or try and sell me part i dont need. 10/10 will recommend to family and friends.

Ripple Project
00:31 24 Aug 21
Great service, professional in their job and very on time highly recommended.

autosport autosport
23:09 23 Aug 21
Cheers josh for your help appreciate it

Rhys Sloan
06:09 23 Aug 21
Friend and reliable service for all your roadworthy and safety certificates. They came to my house and was happy to reschedule when I was running late. Would certainly use this company again.

Gordon Yau
02:08 23 Aug 21
Dwayne was lovely and very professional.He was very knowledgeable and efficient.

Norma Hanna-West
02:11 22 Aug 21
Highly recommend! Josh was a top bloke 👍🏼

Danyon Palmer
05:29 21 Aug 21
Very impressed. Was kept updated the whole time on when they were arriving. Both inspectors were very courteous, punctual and professional.

Quick and easy book in. Got there on time and completed quickly. Great quality

Finn Fleming
02:14 19 Aug 21
I've had 2 ASAP staff come to my home to look at my Food Van and what a great experience. Funny thing is neither the Road Worthy or the gas inspection passed but they were so clear on what was required left simple to follow instructions to fix the issues. Friendly down to earth people easy process from the first phone call to Raj and BJ coming out. Strange for a bloke not to get a certified pass but still be so grateful for great service 🤣🤣🤣

Service was excellent and were at my place within 30 minutes

daniel wyatt
03:35 14 Aug 21
Can recommend this business, professional, personable, punctual and well priced.

Michael Chapman
22:23 04 Aug 21
I needed an urgent RWC on Saturday morning very last minute , as I had pending car sale. The only people who could shuffle around a few bookings to accommodate me .Amazing service with such polite can do attitude. Definitely 10 outa 5 across all areas of service. A big Thankyou to the girl in the office and the guy in the mobile Van.

Salvador Moon
23:38 03 Aug 21
Ozzie was friendly but convinced me into doing additional inspections that I did not need, thus the costs began to add up. He was thorough. If you know what you need and can resist persuasion then Ozzie is great. I blame myself for be so easily led, so four stars.

So I just got a pre purchase inspection done on a vehicle in Brisbane, I'm in Canberra and couldn't go see it myself because of Covid.Now the 4x4 troopy looked great in the pictures on the sales page, but the report I got back showed otherwise!There were many photo's which told the true story of the vehicle. Rust in multiple places, it had been resprayed with raptor coating by the seller(very poor job!) and the major find by the inspector was two things!1. A huge rust hole in the chassis! Wow!!! Right then it was a no go...2. The NEVDIS couldn't find vehicle info with the VIN. Hmmm, definitely an issue here!!There was a very thorough examination on the car, maybe the inspector should have been a brain surgeon as it was that good!!Thanks ASAP and Joshua the inspector.. Second to None!!

Anthony payten
06:22 02 Aug 21
Great Roadworthy company best in Queensland

Very professional company, friendly, prompt service will definitely use them again.

Sarah Wainwright
03:54 31 Jul 21
Best mobile safety certificate Brisbane they came same day was extremely satisfied professional service highly recommend will use again Thanks booked a pre purchase inspection Sunshine Coast for the next car I'm buying and they service most areas

Danny Nazari
01:48 31 Jul 21
Best mobile safety certificate Northy Brisbane they came same day was extremely satisfied professional service highly recommend will use again Thanks booked my car pre purchase inspection for next week

Danny Nazari
01:45 31 Jul 21
Best mobile safety certificate Logan they came same day was extremely satisfied professional service highly recommend will use again Thanks will use for a pre purchase inspection Brisbane when buying a car

Danny Nazari
01:40 31 Jul 21
Best mobile safety certificate Brisbane they came same day was extremely satisfied professional service highly recommend will use again Thanks

Danny Nazari
01:37 31 Jul 21
Best mobile safety certificate Gold Coast they came same day was extremely satisfied professional service highly recommend will use again Thanks

Danny Nazari
01:36 31 Jul 21
Josh was very helpful and thorough. Definitely recommend him.

Tom Morecroft
07:30 30 Jul 21
Excellent, quick speedy service. Highly recommend these guys. Hayden was a lovely guy. The app telling you how far the mobile service is - great! Thank you

Christie Alberts
04:50 28 Jul 21

worldwatch
10:19 27 Jul 21

Brendan Vandedonk
03:52 25 Jul 21
Hayden communicated very well, and was really helpful. Hayden did a pre purchase inspection for me, as I was purchasing my first vehicle. I would highly reccomend ASAP Roadworthy to anyone and will definitely be going back for any further vehicle purchases.

Rajnesh was very friendly and fast! Arrived sooner than I anticipated too!

Ben Anderson
05:21 24 Jul 21
The guys came out when we were not home, a prompt response to the booking and emailed the RWC when done. Great job thx.

Have used a few time always on time and very professional, highly recommend their services. Thank you ASAP

Deanne Ramsden
02:50 24 Jul 21
Great people to deal with and very courteous

Dejan Ilic
05:49 23 Jul 21
Had a lovely technician named Joshua today and another man the week before named Dwayne and had exceptional service from both. Cannot recommend this business more highly, super friendly and efficient! They provide the kind of service you walk away from with a smile

Taylor O'Keeffe
02:32 23 Jul 21
Great service!!Roadworthy certificate.

Jacqui Sperling
10:25 18 Jul 21
Prompt and reliable service. Easy booking system and RWC are sent electronically via email - so convenient! Highly recommended.

Wilna Claassens
04:01 17 Jul 21
I would highly recommend this company. I got an pre purchase inspection done. The whole process was very easy and uncomplicated. The staff were very friendly and polite A++++

Sue Jenkinson
03:39 17 Jul 21
I had one of these guys come out to do a roadworthy check on my car. Came very early the same day and had no problems. Took less than 30 mins and was very happy with the service. Very much recommend.

Brayden McDonald
01:39 15 Jul 21
This is the second time I have used ASAP Roadworthys in the last 12 months. Arrived on time professional, process was very straight forward. Would recommend to friends.

Corrie Harry
08:40 25 Jun 21
Got a roadworthy certificate from Hayden at ASAP. Very professional, Very friendly, Good Value.

Dan Smethurst
02:00 21 Jun 21
Raj from ASAP has sorted me out twice now, cant remember the name of the guy before him but experience has been good. Solid, no bs service and recommended.

Robert Kirkby
07:50 18 Jun 21
These guys were awesome. They came within 20 mins of me calling. The attendant was lovely and professional and 20 minutes later all sorted! Highly recommend

licia McGroarty
08:04 09 Jun 21
Rajnesh was courteous and professional, explaining clearly the details of the service and what I was to expect. He was happy to answer any questions and carried out the safety inspection quickly and efficiently. I felt the service was fairly priced and they were able to respond to me quickly. Highly recommend ASAP and Rajnesh and happy to support a local and family business. Thank you.

Today I had a Roadworthy and gas certificate done by ASAP Roadworthys and was extremely happy with their service. They kept me informed throughout the day by text, arrived in time and were very thorough and reasonably priced. I would recommend them highly.

Lyn Turnbull
07:14 08 Jun 21
My experience with ASAP roadworthys was great, i booked my rwc with them for 7-10am the next day and they came at 7:45. BJ Khan was polite and professional, couldn't reccomend them more!

Adam Fitzgerald
12:19 04 Jun 21
Same day service. Easy online payment system. Very friendly and knowledgeable.

Daniel Dewey
07:06 04 Jun 21
Ozzie performed a same-day pre-purchase inspection. Easy to book, quick service and provided great information after the inspection!

Humble Goose
03:21 04 Jun 21
They were efficient and got the job done. Easy booking service and were very accommodating.

Haylee Reigos
03:27 02 Jun 21
Quick easy efficient roadworthy. Very happy with this service 😊

Tracy McMahon
08:54 31 May 21
Quick and efficient service for roadworthy - they come to you! Super easy, great job!

Caroline Bouchard
10:45 28 May 21
Great business. The service was easy and the mechanic worked autonomously while I shot out for a meeting. It was all done last minute as well so it was great to have some speedy service at a good price.

The technician was very competent and pleasant during the job. He was thorough for the inspection.Much appreciated his professionalism.Can't say enough.CheersPatrick

Patrick Lepicier
09:58 26 May 21

Daniel Sherar
08:20 25 May 21
Really great service I'm happy with themThanks a lot

I found the service extremely good and would thoroughly recommend ASAP Roadworthys to everyone. The technician BJ who came out to do both a RWC and Gas Certificate was Friendly Efficient and helpful to the point that I asked for Business Cards to hand out.

Casandra Steer
05:52 25 May 21
fast and reliable pre-purchasing car inspection service!!!

Awesome service! It was super easy to book, and update our booking. There were many things that made this so convenient: 1. the great service when booking. 2. We could get an inspection done at home on a Saturday. 3. The frequent updates by SMS 4. The "map view" that showed the location and ETA of Hayden, our inspector 5. The super friendly and professional service. 6. The safety/roadworthy certificate was available a couple of minutes after the inspection was complete. A huge thanks!

Brad Mancini
04:08 22 May 21
Great Service in a timely manner. It was a pleasure to deal with Rajnesh and the office girl who took my initial call.

Adnan Khalid
08:52 21 May 21
Ozzie was fantastic; kind and professional and exposing every step of the process. Will definitely recommend and use again! Thank you

Alex and Dani Eastwood
08:13 21 May 21
Very fast and good price too! I recommend them if you dont have much time 🙂

Jakob Rivas
06:03 20 May 21
Super fast, friendly and professional!

ASAP Roadways came to our rescue when we needed a caravan roadworthy and gas certificate quickly. They were able to fit us in first thing next morning and BJ was on time and got the job done professionally.

veronica connors
03:01 19 May 21
Had them come out to do mobile road worthy and the person who come out was absolutely amazing, friendly and professional. Would use again and recommend to anyone I know

Paige James
01:30 19 May 21
I had a gas inspection on my motorhome. After the considerable stresses of importing it into Australia it was such a bonus to have had such great, competent and friendly service. I'd use them again.

Pamela Leckie
03:12 18 May 21
This is a very professional company with a very professional yet friendly inspector (Rajnesh). Rajnesh arrived on time and performed the inspection and talked me through the process. Very knowledgeable extremely easy to deal with... 👌👏👍. I highly highly and highly recommend ASAP Roadworthy A+++++ Service... Excellent customer service.

Navneel Avikash
07:34 17 May 21
ASAP Roadworthys were amazing, they were on time, great communication, a very professional service, could not fault them at all, & will definitely use them again in the future.

Coral Nilsen
13:07 13 May 21
Unbelievably fast, booking the service in the morning and executing early afternoon. Great communication via call and SMS. Clear and professional outcome. Totally recommended.

Paulo Petersen
07:15 12 May 21
I have moved from Sydney to Brisbane and got 3 cars road worthy done by Raj.He was on time and exceptionally polite and professional.I highly recommended this company.

Epoxy Brisbane
05:07 12 May 21
BJ was polite, on time, efficient and thorough. The Safety certificate inspection happened only an hour after I called ... same day service. I highly recommend these folk and would use them again. Thankyou BJ.

Michael Kearney
09:25 11 May 21
Good experience all around. Did the job. No fuss.

adrian harris
23:26 09 May 21
ASAP was very flexible in booking a RWC inspection. Rajnesh was thorough in the inspection and explained everything clearly and concisely. Highly recommend ASAP.

Steve Powell
22:50 07 May 21

David Pinel
02:59 05 May 21
The service was excellent.I had a Roadworthy on a Motorbike and the man was thorough and explained everything.Very happy.

Samantha Vasey
00:21 05 May 21
Fully deserved 5 stars, excellent communication and very quick service!

Maciej Ligęza
23:54 04 May 21
High quality of service and super nice team !

Excellent service. I have used them twice now and am about to use them for a 3rd time. Very easy to book and they provide a smooth professional service. I have recommened them to friends without any hesitancy.

Jason McGavin
07:48 29 Apr 21
Very punctual, good bloke, knows his job well and made sure my vehicle was safe for me and my family and ready to go on the road. 110% recommend.

Oscar Middleton
03:28 29 Apr 21
Quick, professional same day service. Would definitely rectangular use again!

Glenn Forsyth
21:12 28 Apr 21
I had a gas and safety certificate done on my Jayco camper van as well as a road worthy. I could not recommend a more professional service. Excellent communication and arrived right on time with a friendly message 10 minutes before. Service guy was excellent and went above and beyond explaining gas safety, which was absolutely awesome. Not only did he explain he demonstrated and showed me where information was in the van all the while focusing on safety. Which is so important. Absolutely top bloke. Highly recommend.

Lavender & Lemons Lavender
02:06 28 Apr 21
Thank you so much prompt service and very friendly

Yvone Faber
06:28 27 Apr 21
Excellent, professional customer service and quality workmanship. Five stars

Peter Brown
01:20 27 Apr 21
ASAP Roadworthy did a great job. Thank you to Fiona for her thorough organisation and to Khan for doing a gr8 job. Thank you

Georgina Kindness
23:06 26 Apr 21
Very thorough inspection and report, and they were able to book me in on short notice. The mechanic Hayden was very descriptive on the phone and answered all of my questions about the car no problem. Gave me great peace of mind about the purchase of my new car.

Very friendly and prompt at what he does. Id recommend these guys. I got a road worthy cert.

Lucy Young
00:00 22 Apr 21
The mechanic that come out was Rajnesh and he was amazing, I have a holden colorado and it is my first car. My family has a big 4wd and camping holidays booked for the long weekend and I really want to bring my car along so we have called it the race for registration 😂. This mob was quick and professional and if I ever have to do another road worthy I will definitely be using them 👍.

Patrick Anderson
22:25 21 Apr 21
Would definitely use them again

Easy to deal with, good communication, friendly service and prompt.

Ross Ferguson
05:42 15 Apr 21
Super friendly, reliable and on time 👍🏼

Browny1708
06:07 07 Apr 21
Great business, friendly and reliable, will use again 🙂 highly recommended AAA+++

Great experience with these guys, honest technicians

Great place to deal with. Efficient and knowledgeable mechanic came out! I felt he was honest.

Terri Shortt
10:49 15 Jan 21
ASAP Roadworthy we're super helpful and accommodating after I had issues with East Coast Mobile Roadworthy - and I'm so glad I had to switch in the end.Over the phone they were amazingly accommodating and helpful after I needed to make changes.Everything was very prompt, which was exactly what I needed in a rush.The actual service done by Hayden was professional and friendly, and was super helpful with advice about a small repair I needed to get done.From start to end everything was quick, professional and friendly!

Art with Immy
02:59 07 Jan 21
The Roadworthy was professional, prompt and the mechanic also had time to chat and be friendly with great advice at the same time.

Jacob "Cobs" Christian
02:05 18 Dec 20
Great service very professional.

Sonia Ball
23:57 10 Dec 20
Very friendly, efficient and affordable service. Used these guys twice in the past three months for two roadworthy's 10/10

Sinea Mccullagh
07:12 08 Dec 20
ASAP roadworthy did an amazing comprehensive report on a pre purchase vehicle we ended up buying today for my wife. The service and speed was exceptional. Travis provided, explained and answered any questions I had in the report and more. In was real peace of mind and great to know what small things we can work on in the future at our leisure. If your looking for swift reliable customer service pertaining to your current or future vehicle don't hesitate to call the team. Travis spent near 2hrs looking over it 👍AAA+++

Wow when i searched mobile roadworthy ipswich these guys were first so i called and booked within a hour they arrived done a great car inspection very thourough and i decided to use them formy new car pre purchase inspection they did a great job on time , Professional, well presented. Couldn't ask for much more really. Thank you

I had a pre purchase inspection. ASAP were very quick to slot my inspection a day early and send back a detailed and thorough report the same afternoon. They helped identify two problems that would have cost me at least triple the inspection fee. Thanks team for a great service. Highly recommended

Skyris Studio
09:23 11 Nov 20
Thank you for proving me a same day booking in Brsibane Roadworthy Certificate it helped sell my car i am happy to also say that i used for a pre purchase inspection Gold Coast and my new car is awesome. Great work guys

Hello Corp
03:43 21 Oct 20
Great Mobile Roadworthys Brisbane company. We called them and they were there same day booking. After selling our car we used for a Pre Purchase Inspection Car was great and they did a great job very thorough . Need a Gas certifcate soon on my caravan will be hearing from me soon. Thanks heaps


Herb Style
05:49 15 Jul 20
I had Harrison pop over, he was really smart gave me some good tips and made the whole process easy. I definitely would use his services again.

jo pritchard
22:50 03 Jul 20
Such great service, no hassles what so ever! Will be recommending ASAP roadworthys to family and friends.

Ruby Paerau
09:07 30 Jun 20
Booked on a Sunday night and roadworthy was done before 7.30 the next day. Great messaging system let's you know when the inspector is coming. Whole process was very efficient.

Nathan Dupree
22:29 28 Jun 20
I was in the process of selling my car and one of the technicians from ASAP Roadworthy's came and inspected the car quickly and efficiently. He fixed the problem in a few minutes. He changed my tyre at my place. I will recommend this company to those who are looking quality and accurate Roadworthy inspection done.I will use them again.

mathew Jose
07:08 27 Jun 20
Awesome guys quick and easy service! Dont think about it get on the phone and give them a call asap.

Nathan Mooney
09:36 15 Jun 20
Easy to deal with and great service from Harrison! Thanks.

FlamingHotPhoenix
03:53 10 Jun 20
Quick easy and super convenient. Would 10/10 recommend 👍

Renee Nicholson
03:53 10 Jun 20
on time and got the job done ....no worries, using this great service ..cheers would recommend

Thank you for your help! I was able to obtain my road worthy certificate from here! It was done very professionally and quickly, and thank you Harrison for his professionalism. Definitely will be coming back if needed and I will be recommending my friends here!

I had a fantastic experience today with Harrison from Asap Roadworthy's. Not only is it hassle-free to make a booking (you can do it online in an instant), it is also possible to make a same-day booking (it is quite literally ASAP roadworthy's). Harrison's punctuality, professional attitude, and due diligence made it possible for me to sell my vehicle on the very same day, with the roadworthy certIficate I obtained the very same day. THANK YOU HARRISON! I will recommend your service to all of my friends.

Very professional and prompt. I couldn't suggest a better safe and thorough company to recommend. Great work guys.

Markus Williams
01:28 03 Jun 20
So friendly and very helpful thank you ASAP roadworthys

Bircan Ada
09:52 01 Jun 20
Need a Mobile Roadworthy Brisbane these guys the best RWC Company they do Safety Cerficates on cars motorbikes & caravans . Best of all its a Cheap Roadworthy. And they do pre purchase inspections brisbane & Gas Certificates Car inspections made easy . Simple to book online on time and professionals. Thanks guys

With Same day booking guarantee and highly qualified and trained Examiners, Where can you go wrong! Great company get prices!⭐️⭐️⭐️⭐️⭐️

harrison horsfall
09:09 01 Jun 20
A++++ service definitely worth calling

Eddy Sarac
04:32 01 Jun 20
Great service made the sale of my car quick and easy very professional

Stephen Pras
03:21 01 Jun 20
Saved me when I was in a real pinch!

Dylan GOKET
02:45 01 Jun 20
Thank you ASAP Roadworthys for your help. Your friendly and profesional inspectors got my vehicle back on the road ASAP. I will be using this service again in the future and i will pass the number on to my friends and family, cheers.

Hello Corp
02:40 01 Jun 20
Excellent service and very reliable.

Super fast and great service !

Marion Suc
04:15 20 Dec 19